A couple of weeks back there was an interview with gaming news site Polygon with a Blizzard developer that caused quite the stir within the World of Warcraft community as within it was revealed that the ability to fly would not be added to Draenor, the continent from the game's most recent expansion, and to add fuel to the fire, the development team would most likely not be adding flight mechanics with future expansions. It was a feature they regretted adding and they wished to cut back on this.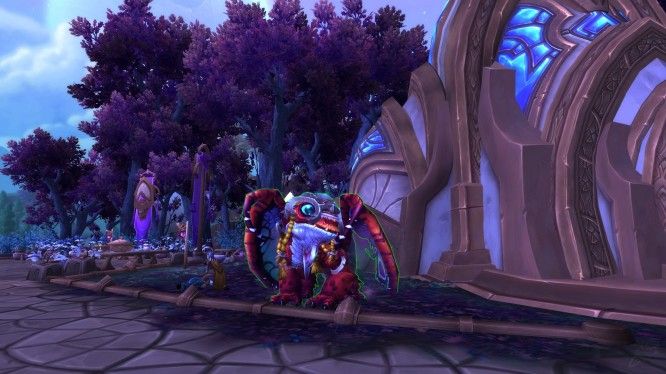 After all much discussion and protest from the World of Warcraft community, Blizzard have found a way to introduce flying to Warlords of Draenor content without compromising ground-based exploration.
Coming to a Public Test Realm build near you, there will be a new meta achievement to earn in World of Warcraft called Draenor Pathfinder. Players will earn this achievement in Patch 6.2 through completing Draenor's outdoor content. By exploring all zones, collecting 100 treasures, completing Draenor Loremaster and securing achievements, and reaching Revered in the three new Tanaan Jungle reputations, players will earn the Draenor Pathfinder meta achievement. This meta will award a rylak mount (the Soaring Skyterror), and while players will still be limited to the ground initially, all players who have earned the meta achievement on at least one of their characters will unlock the ability to fly in Draenor on all of their characters level 90 or above in a future minor content patch.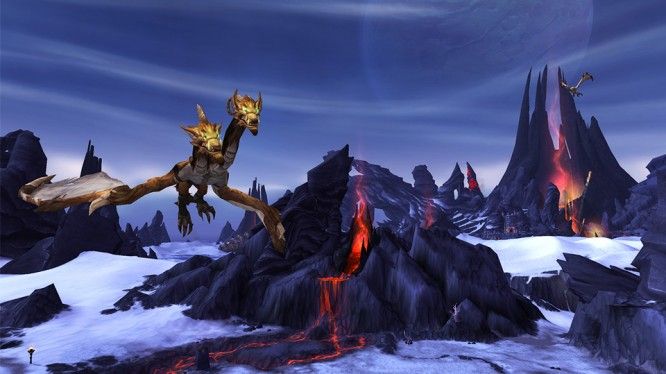 This is a way for Blizzard to find a good middle-ground between making sure content that resides on the ground continues to provide exploration and excitement but allows players who have experienced this and grown tired of being restricted to break free and fly through the skies. Blizzard state that this way of flight implementation will "provide a general blueprint going forward for content to come. Players will explore new and undiscovered lands from the ground, and then once they've fully mastered those environments—a notion that continues to evolve with each new expansion—they can take to the skies and experience the world from a new vantage point."
Cue singing 'A Whole New World'? No?
Source: World of Warcraft Dev Watercooler
Related:
Community
,
Expansion
,
Game Mechanics
,
MMORPG
,
News
,
Update
,
World of Warcraft