With the launch of patch 7.2 in World of Warcraft, one of the very first things many players have been doing is trying to complete the Broken Isles flight requirements associated with the Legion Pathfinder, Part Two achievement. In a hotfix deployed yesterday, at least one of those requirements have been removed.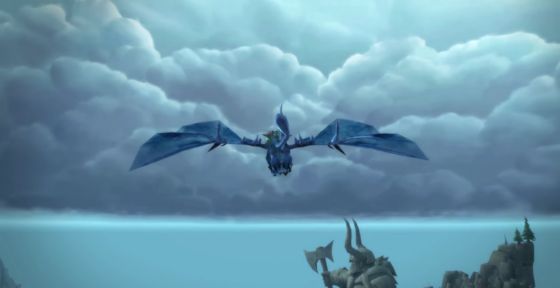 According to a hotfix list, the Defender of the Broken Isles achievement will no longer be needed to gain the ability to fly int he area. According to developer notes, the change was implemented as a result of player schedule conflicts and that the requirement was originally a thematic choice rather than a practical one:
"We're hesitant to have an Assault last for too long, because they stomp on the entire World Quest content of a given zone for the duration, potentially leaving players with nothing to do there once the Assault is complete. But this design doesn't mesh well with an important achievement that requires completion of all four zones – if anything, it causes stress over scheduling and potentially missing specific zones during the cycle."
The hotfix applied on April 5th also includes adjustments to Artifact Challenges, Assaults, and more. All of the details can be read on the game's official site.
Our Thoughts
Considering how important unlocking flight in zones is, easing that grind is certainly going to be a welcome announcement for World of Warcraft players. Unless, of course, you've already unlocked that achievement…
Source: official site
Articles Related to World of Warcraft
WoW Wednesday: 7.3 Things I'd Like to See from Warcraft's Next Major Patch
World of Warcraft Mobs Scale with iLvl in 7.2 Surprise
EU World of Warcraft Services Rising in Price
Related:
Hotfix
,
Legion
,
MMORPG
,
News
,
World of Warcraft