A round of tune-ups for World of Warcraft have arrived or are due to arrive to the MMO very soon. As of this morning, several PvP balance adjustments have gone live, while a list of changes to Azerite traits are set to arrive after this week's maintenance.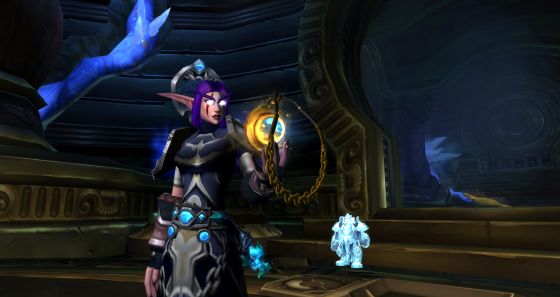 On the Azerite Trait side of things, everything related to those adjustments are on the buff side of the spectrum, particular for those who play healer or tank specs. Buffs to Traits like Blessed Sanctuary, Burst of Life and Judicious Defense are seeing an increase between 10-20%, while the Savior trait will now trigger at 50% health.
For those who PvP, all of the changes fall on the nerf side as practically every class is seeing a reduction in effectiveness to skills, PvP Talents and Azerite Traits or a raise to mana costs. These are the first of such tweaks, as another round of adjustments for other specs are due in, particularly for Warlocks and Death Knights.
As mentioned in the lead-in to this story, the PvP changes should be live by now, while the Azerite Trait changes will happen after maintenance.
Our Thoughts
And so the Endless Azerite Trait Knob Turning begins. We're definitely interested to know how players are going to react to these adjustments to both Azerite Traits and PvP skills, so please feel free to share your thoughts in the comments below.
Sources: official forums 1, 2
Related:
Battle for Azeroth
,
MMO
,
MMORPG
,
News
,
Patch
,
Update
,
World of Warcraft
,
WoW