During BlizzCon this past weekend there were a lot of announcements regarding World of Warcraft, and practically every other Blizzard game, but one that caused problems for a few players was the addition of a level 100 boost. Some players recently purchased a level 90 boost and feel cheated that for the same price they could have obtain maximum level.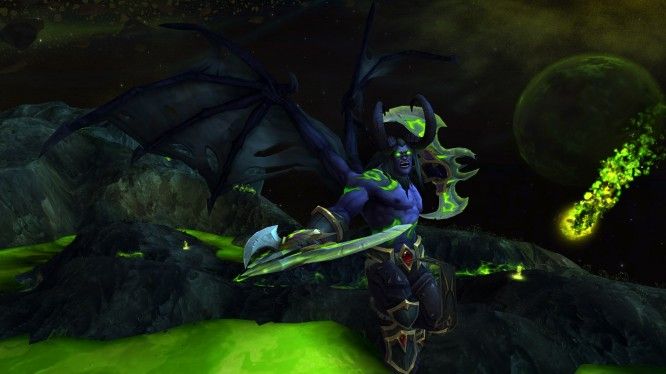 However, worry not if you purchased a boost within the last few weeks. All players who purchased a level 90 boost between October 30 and November 6 will receive an additional level 100 boost token that they can use on any character on their account. Even if players have already used their level 90 tokens, they will still receive the level 100 token as compensation.
"We recently announced a Level 100 Character Boost for World of Warcraft, which replaces the Level 90 Character Boost. Players who purchased a Character Boost between 09:00 CET October 30th and 20:30 CET November 6th will receive a Level 100 Character Boost token. We will grant these tokens directly, so you won't need to contact Customer Support to receive your new boost. The Level 100 Character Boost Tokens will be made available by 13/11/15. Note: This applies to players who purchased the Character Boost service from our In-Game Shop, not to the free boost included with Warlords of Draenor."
While some players might think this is too good to be true, a conversation with Blizzard Game Master confirmed that all players who purchased a boost within the time windows will receive a total of two tokens.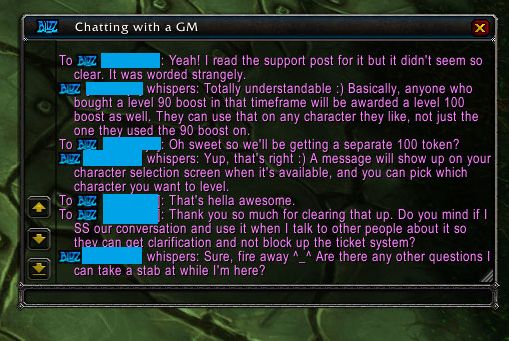 Our Thoughts:
It's great that these larger game studios are still giving some leniency in regards to player purchases. ArenaNet did something similar when Guild Wars 2 went free-to-play. However, this will still leave a bad taste for players who barely missed the cutoff dates, but it's pretty obvious that you can't please everyone.
Source: Battle.net
Related:
Blizzard Entertainment
,
Legion
,
MMORPG
,
News
,
World of Warcraft