Azerite Armor in World of Warcraft, by many accounts, is underwhelming or just otherwise not handled well. The devs have finally admitted as much after raking in feedback and have offered a general rundown of Azerite Armor adjustments that are in the works.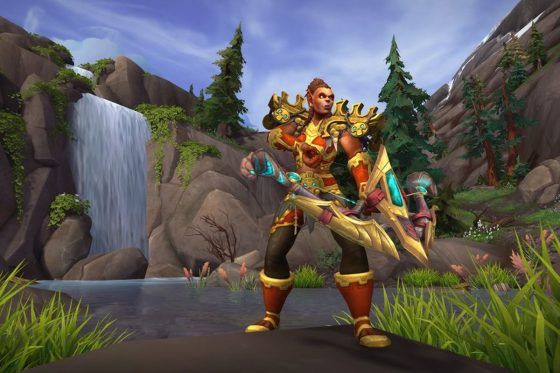 According to the collected feedback, Azerite Armor suffers from three major issues: a lack of overall availability, almost no impact or agency from traits, and optimal trait choices having mechanics that are too simple.
To fix each of these three matters, the devs are planning the following changes:
Azerite Armor will be part of Emissary quest rewards, scaling them all the way up to item level 370 in order to grant players new ways of getting Azerite gear.
An additional outer ring will be added with spec-specific traits for each spec in an effort to provide more options. This new outer ring will arrive with Siege of Zuldazar and its related PvP and Mythic+ season.
Work on traits themselves will also be done to make generic traits decent middle-of-the-road options but spec-specific traits more impactful. New traits are also coming with the launch of Tides of Vengeance.
Most of these changes won't be arriving until Tides of Vengeance and are on PTR now, but the problem with Azerite Armor availability is considered the more pressing problem and so should be arriving in a hotfix. Timelines for all of these updates are still not tied down as of this writing.
Our Thoughts
Making a central part of your new expansion's progression more interesting is pretty important, yeah. We're sure there will be plenty of folks who will break down the trait changes, parse the numbers, and decide whether these adjustments are enough when this all hits PTR, but for now it's nice to know that the devs are aware that things need to be fixed at least.
Source: official forums
Related:
Battle for Azeroth
,
MMORPG
,
News
,
Update
,
World of Warcraft
,
WoW