The talent of fan artists in many MMOs is something to behold and World of Warcraft fan art is certainly no exception. In a new video series, World of Warcraft is casting a light on some of its community's most impressive creators, with the series' first video debuting today.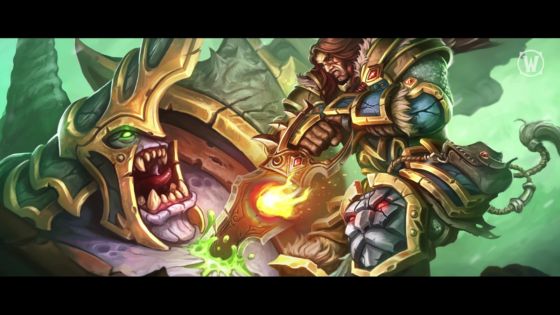 The series, titled "The Fine Art of Fan Art", starts with a look at Swedish digital artist Thomas Karlsson. In the video, Karlsson details his first encounter with the Warcraft series and its art style, where he names Samwise Didier and Chris Metzen as inspirations for his own style.
The video closes out with a look at a new piece of art by Karlsson which depicts King Varian. The video showcases the artist's approach to creating a new piece from "very bland" start (his words, not mine) to glorious finish. You can check out the complete video below.
Our Thoughts
This art is incredible and it's only the first freakin' episode! Fan artists from a variety of games and MMOs are absolutely top-tier and we're excited that Warcraft will showcase these talented individuals. What artist are you hoping will be featured next? Which MMO do you think has the best fan art?
Source: YouTube
Articles Related to World of Warcraft
WoW Wednesday: What is Bolvar Fordragon Planning?
WoW's Q&A Discusses 7.3.2 Legendaries, RNG, and Argus Flight
World of Warcraft Chronicle Vol 3 Announced
Related:
Community
,
Fan Art
,
News
,
World of Warcraft