World of Warcraft patch 6.2.3 will be heading on to the PTR very soon, with a focus on the reward system around current dungeons in game, and an expansion to the Timewalking dungeons that arrived in patch 6.2.
Timewalking is Bigger and Better Than Ever
Timewalking is not becoming a permanent feature of World of Warcraft anytime soon, but Blizzard are adding even more dungeons to these bonus events. Coming in patch 6.2.3, players will be able to take part in the Cataclysm Timewalking dungeon event, which will allow you to venture back to Grim Batol, Stonecore, Lost City of Tol'vir, The Vortex Pinnacle, Throne of Tides, and End Time. But that's not all! Pit of Saron will be joining the Wrath of the Lich King Timewalking roster, and the Magister's Terrace will be available during the Burning Crusade Timewalking event. You will even get the chance to loot a rare Infinite Timereaver mount from any Timewalking boss! That's right, blizzard have finally given us an Infinite Dragonflight mount and he looks pretty badass.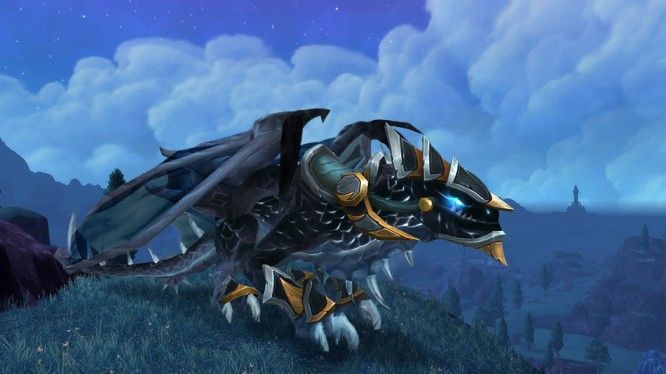 The Return of Dungeon Currency
Patch 6.2.3 will also see the return of Valor as a currency in World of Warcraft. This will be redeemable at Ethereal Voidbringers in Stormshield and Warspear, as well as Orgrimmar and Stormwind, and allows players to upgrade their gear by up to 10 item levels. You will be able to earn Valor through Heroic and Mythic Dungeons, various bonus events, and by running the Raid Finder each week.
More Friends, and More Rewards in Raids
Meanwhile, for a limited time only, defeating Archimonde on Heroic or higher difficulty will reward players with a mysterious fragment of dark power that will begin a quest. Take this to the druids in Moonglade to learn a little of what's in store for Azeroth and receive the Grove Warden (moose!) as a reward. This quest will likely be retired before the launch of World of Warcraft: Legion so if you have plans to get a hold of this majestic moose, best not wait too long.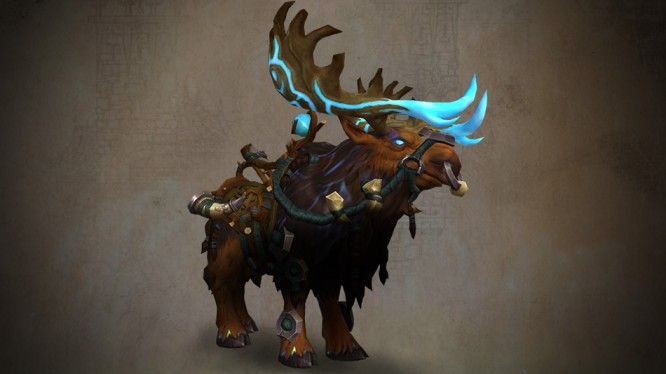 Players will also be able to join or recruit friends across realms to tackle Mythic raid content.
The range of item quality is also expanding in this update, with players taking part in Mythic dungeons now able to receive items up to item level 725, and players who receive Baleful items will have the chance to get items up to item level 695. Mythic dungeons will also have the chance to drop an Heirloom trinket which scales up to level 110 – this will be great for leveling in Legion, just like the weapons at the end of Mists of Pandaria!
Warlords Arena Season 3 Begins
Blizzard are also preparing to end Warlords Arena Season 2 and begin Season 3. This will bring new gear, including Warmongering Aspirant gear which will be item level 715, Warmongering Combatant gear at 730, and Warmongering Gladiator gear at 740.
More details to come in the near future.
Source: Battle.net Preview
Related:
Blizzard Entertainment
,
MMORPG
,
News
,
PvE
,
PvP
,
Update
,
World of Warcraft