Jonathan LeCraft and Josh Allen hosted a Demon Hunter Q&A on Twitch, taking community questions about the new class arriving with World of Warcraft's Legion expansion.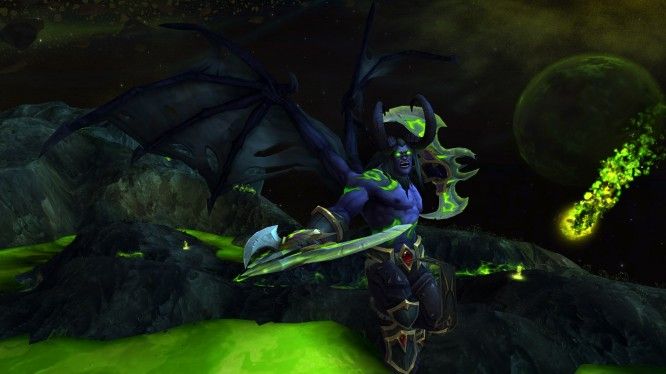 The Q&A fielded a variety of questions covering the entire spectrum of player interest, from design decisions to spec to level of customization available. Of note was the mention that the developers are looking at the survivability of Havoc spec, discussion about adjusting Fel Rush to prevent abuse of the ability by min-max DPS players, and a slip of the tongue by Jonathan LeCraft that Demon Hunters will be playable on August 9th.
If you missed the livestream, you can read a liveblog recap of the stream on WoWHead.
Our Thoughts
The Q&A sessions are always one of our favorite steams from World of Warcraft, and this one was no exception. We love the rapport between LeCraft and Allen, and the questions that were fielded in this session were some solid ones. We'll just pretend that the question about glaive sizes never happened…
Your Thoughts
Where you able to watch the livestream? Were any of the answers provided helpful? What do you think about the news of when Demon Hunters will be available for Live? Tell us what you think in the comments section below.
Source: Twitch
Articles Related to World of Warcraft
Five Great Things About the Legion Pre-Expansion Patch
Highlights from the Legion Summit
WoW Wednesday: Professions in Legion
Related:
Legion
,
Livestream
,
News
,
Q&A
,
World of Warcraft