Hotfixes generally are just quick band-aids to stop some issues that arise. However, the latest World of Warcraft hotfix applies some pretty big changes to those with hordes of alts. Namely, a couple of account-wide Argus unlocks.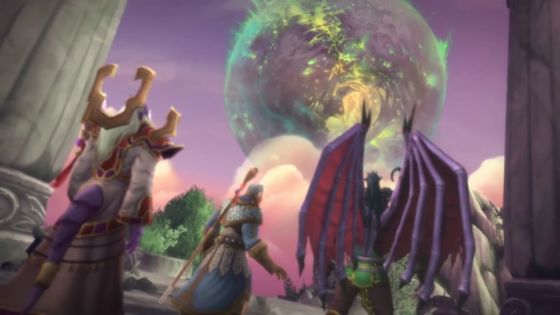 As of this patch, those who have completed the "The Assault Begins" chapter of the main story on their main will have opened up Argus' World Quests to their account, and those who have cleared "Dark Awakenings" now have account-wide access to Invasion Points and Greater Invasion Points on Argus.
The hotfix also applies a buff to the damage of Dark Sorrows in the Netherlight Crucible as well as a variety of adjustments to several of the MMORPG's classes in PvP. You can take in the full patch notes for this hotfix here.
Our Thoughts
And so it goes for modern World of Warcraft as it continues to open up the game to players with myriad alts. Considering how many players likely are altoholics, this smoother grade for character advancement is likely welcome, but what do you think? Are you in support of seeing so many features and segments of the game available account-wide, or do you think this practice is diminishing the game in some manner?
Source: official site
Articles Related to World of Warcraft
WoW Wednesday: Thoughts on Patch 7.3
WoW Wednesday: Seat of the Triumvirate
WoW Wednesday: Lucid Nightmare
Related:
Hotfix
,
MMORPG
,
News
,
Patch
,
World of Warcraft