Ahead of today's (or tomorrow's) Mythic and Raid Finder wing 1 Emerald Nightmare unlocking, depending on your location, Blizzard has decided to fine tune some more the Havoc Demon Hunters and Shadow Priests, who were initially destined to be nerfed during this week's maintenance. Fear not, however, as the latest World of Warcraft hotfixes altered these changes and either removed them completely or rebalanced them.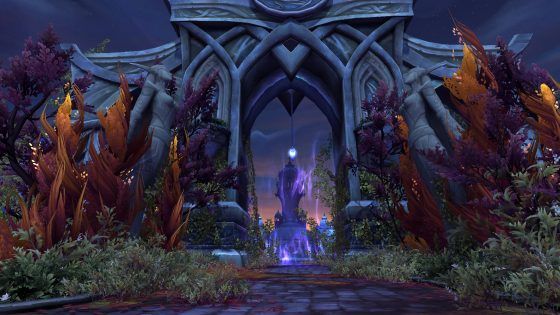 According to an official post, after carefully considering the constructive feedback received, developers made some revisions. These revisions include not only removing the initial nerf planned last week but also adding a few buffs in the case of Shadow Priest.
As mentioned above, this week also marks the opening of the Emerald Nightmare additional difficulties, Mythic and Raid Finder wing 1, with the next Raid Finder wing opening on October 11.
Another change that is pretty random but we are quite sure everyone should be happy about is Suramar NPCs no longer removing player stealth at the start of their Arcane Investigation casting. We were never quite sure if that was intended, i.e. certain mobs having a faster cast time than others, but we are looking forward to dodging those pesky circles more efficiently.
Our Thoughts:
We wish all players good luck with raiding, regardless of the difficulty, and we are curious to know more of your impressions about leveling and end-game activities in Legion so far.
Your Thoughts:
What are your general impressions of class fixes and balance? Have you already tried the Emerald Nightmare or are you still questing and getting busy with other in-game objectives? Let us know in the comments below!
Source: MMO-Champion.com
Related:
Blizzard Entertainment
,
Hotfix
,
News
,
Raids
,
World of Warcraft