Personal Loot has been a problem lately in World of Warcraft. In Update 6.2, Blizzard has redesigned the personal loot system, making it more fair and more fun.
The Update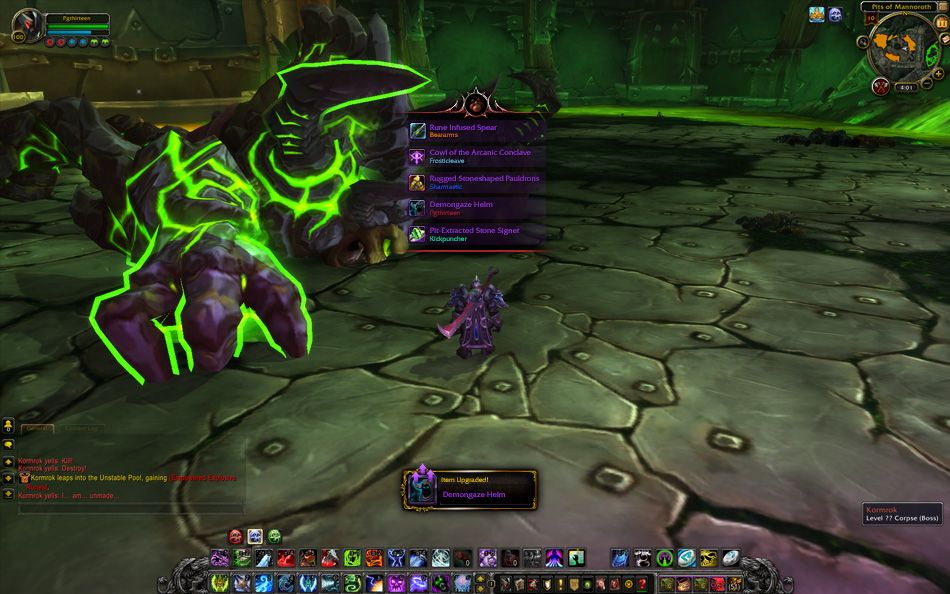 In the past, personal loot has been sporadic and unpredictable. With 6.2, Blizzard plans to fix this.
From the developer's blog:
In World of Warcraft Patch 6.2, we're making some changes to our Raid itemization with the goal of improving the Personal Loot experience, creating more interesting distinctions among items, and providing rewards that more closely reflect the challenge players face to earn them.
Improvements include:
Consistent and more rewarding Personal Loot
Make Personal Loot competitive with Group Loot
Make rewards comparable to those received from Need/Greed and Master Loot
Creating a way to celebrate Personal Loot in a way similar to Group Loot.
In the past, players received limited personal loot, sometimes yielding one–or even no–personal items. Now, loot will be decided by group size. This does two things: it makes the amount of received loot much more predictable, and it encourages players to play in larger groups.
Along with quality, Blizzard is also upping the quantity of personal items received. More players will receive more loot, increasing their odds of a rare item.
Furthermore, Blizzard is changing the Personal Items UI. In the past, Personal Loot was buried in team chat. Now, everyone can see when Personal Loot is received, making the experience something the group can celebrate. A notification pops up, showing everyone what has been received.
For more on World of Warcraft, patch notes and updates, stay tuned to MMOGames.
Related:
MMO
,
MMORPG
,
News
,
Patch
,
Patch News
,
Update
,
World of Warcraft
,
WoW Wednesday