The World of Warcraft Legion Beta is drawing near as over the past few days more and more whispers and rumours led to full-fledged announcements of key giveaways!
Just a little while after VanionEU posted about a Legion Beta key giveaway, Icy Veins follows hot in their tracks with an anniversary giveaway announcement that pretty much made our day. It looks like the rumors were true and Blizzard is indeed sharing Beta keys for Legion!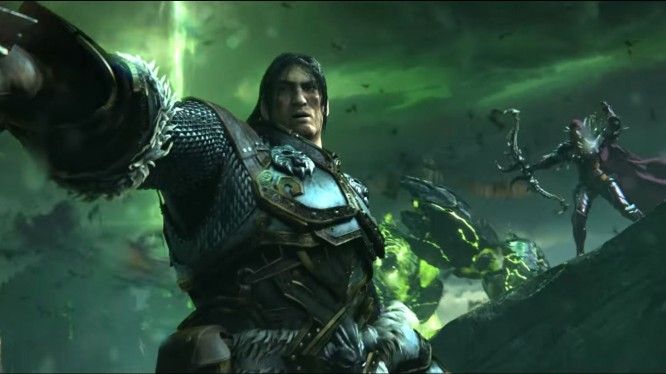 Icy Veins is not only celebrating their fifth anniversary in style by offering the winners Legion Beta keys, but has also pretty much confirmed the rumors that Legion Beta access will indeed be granted in this manner. If you recall, some information had already surfaced on a few forums and isolated retail sites about this, but those were not confirmed or reliable sources.
Since the key giveaway pretty much sent all fans into a frenzy, the following were quite important additions to Icy Veins' giveaway rules:
We will not release the dates on which the keys will be released, as Blizzard have requested us not to do so.
We do not know when the Beta will start, so please do not analyse our article hoping to find that. It's not there.
Any further hope of reading more into the giveaway data is denied by Icy Veins' above statement. However, a Beta key giveaway wouldn't be organized, say, more than a few weeks max before the actual start of the Beta, perhaps even less than that, right?
Our Thoughts:
To be perfectly honest, we were all a little skeptical the other day. If anything, for the past few months everyone trying to get into Legion (or Overwatch, for that matter) was warned not to fall for the trap of people selling keys – Legion Alpha access was granted directly via BattleNet accounts. But it seems Blizzard is making an exception for the Legion Beta and we might be seeing more and more websites offering key giveaways during the upcoming period.
Does this mean we are closer to the actual launch date than we thought? Possible, as an imminent Beta would put us back in the countdown for the rumored June 30 Legion launch day. A summer launch would be quite unusual given that player activity levels decrease quite a lot during the holidays, but it might also benefit from the hype created by the movie. We can only wonder and follow the updates, and we'll fill you in on anything we find out, so stay tuned!
Sources: IcyVeins ; VanionEU ; WowAlt.
Related:
Beta
,
Blizzard Entertainment
,
News
,
World of Warcraft