There has been plenty of information surrounding Legion since the Alpha went live, but there is still stuff due in the live game before the expansion can launch. So let's take a little look at the Legion invasion event preview.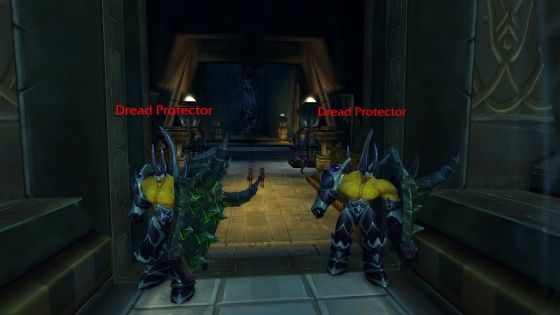 It seems that there are some parts of the pre-expansion event up on the Legion Alpha client which, while incomplete at present, provide a small preview of what is to come in World of Warcraft before the expansion releases officially.
Currently, the Legion invasions on the Alpha client can be found in Tanaris, Hillsbrad, and the Wetlands, though they will invade several different Azeroth zones when we see the Legion invade the live game. These invasions will be marked on the map of the zone you are in, with different icons for small and large invasions, and named NPCs. It looks as though there are quests for piloting vehicles and timed kills during invasions. There are loot chests in some invasion sites, too, which will most likely hold Legion-related loot as well as buffs you'll be able to pick up, and maybe even a few scenarios.
Here are a few screenshots from the Alpha showing what we can expect from the pre-expansion invasion event:
Source: MMO-Champion
Our Thoughts
Woo! It looks as though Blizzard have done a great job of the Legion pre-launch event. It is somewhat reminiscent of the Cataclysm pre-launch event, we can only hope it is even better.
Related:
Alpha
,
Blizzard Entertainment
,
Expansion
,
Legion
,
MMORPG
,
News
,
World of Warcraft