Yesterday's World of Warcraft Legion Q&A with assistant game director Ion Hazzikostas gave everyone some insight into the direction that the development team will be headed with the game, as well as some interesting info on one of Legion's most notable features – Artifacts.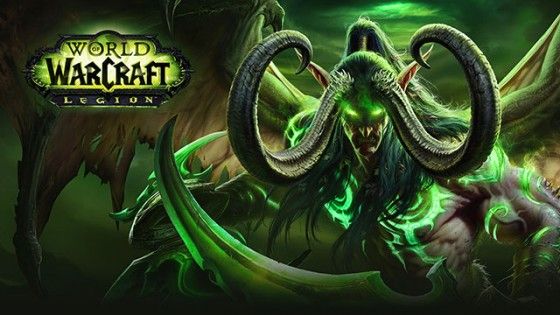 To start with, it seems that devs are looking to release smaller updates more frequently instead of rolling out big chunks of content on a somewhat regular schedule, which hasn't really worked out as well as planned so far, as Hazzikostas himself admitted during the stream.
The second most important part of information revealed during the World of Warcraft Legion Q&A was that the Artifact Knowledge system would eventually increase the rate at which players level up a weapon for a secondary spec. This means that leveling an off-spec would be much easier as the time needed to research Artifact Knowledge would from from five days to less.
Last but not least, Hazzikostas addressed a topic that has sparked much debate ever since Warlords of Draenor – flying. The achievement needed to obtain flying will be partially available at the expansion's launch, but players won't be able to complete it until somewhere mid-expansion, which is still an improvement over WoD's end-of-expansion flight unlock.
Our Thoughts:
Definitely an interesting World of Warcraft Legion Q&A! This month marks the one-year anniversary of Patch 6.2, and surely we all remember the wasteland that Patch 5.4, Siege of Orgrimmar, was before Warlords of Draenor. Seeing smaller bits of content released more frequently would help if Blizzard has indeed learned from the past two expansions and is ready to change the frequency of its updates.
Along with the faster off-spec leveling and flying coming sooner, it certainly sounds like the devs are taking note of the past mistakes. But we'll see how it goes once Legion launches, let's hope it's all as good as it sounds.
Source: Twitch.tv
Recent Articles Related to World of Warcraft
World of Warcraft Legion Interview with Cory Stockton and Julian Morris
World of Warcraft Legion Summit Teases Illidan Animated Series
Blizzard Open to World of Warcraft Legacy Servers Says Nostalrius
World of Warcraft Update Attempts to Revamp New Player Experience
Related:
Blizzard Entertainment
,
Expansion
,
Legion
,
MMORPG
,
News
,
Twitch
,
Update
,
World of Warcraft