Let's say you're in Azeroth, engaging in a little bit of fisticuffs or sword-swinging against something in the open world, when someone blows you apart with a couple of Legendary-buffed skills. Ideally, with the new Warcraft world PvP adjustments applied, that should happen a bit less frequently.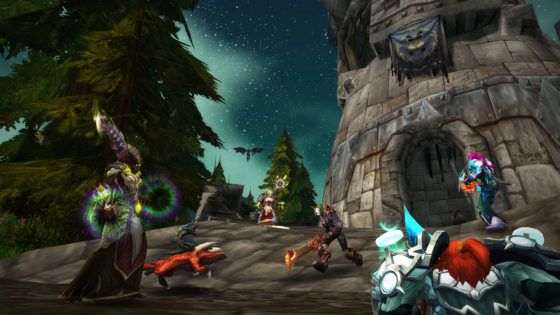 On the whole, non-tank specs that are engaged in some form of world PvP will take 40% less damage overall. In addition, a long list of trinkets and Legion Legendary items are seeing significant reductions in their damage to enemy players. Among others, Fiery Red Maimers now only raise Maim damage by 165% instead of 500%; Eye of Tyr damage is now buffed by 150% instead of 300% when equipped with Pillars of Inmost Light; and items like Drought of Souls and Cold Heart deal 75% less damage to enemy players.
According to the post, the intent of these changes is to offer the player on the receiving end of these item-buffed attacks a chance to react. "While we want to maintain the 'anything goes' nature of world PvP in Legion, we do want you to have at least some chance to retaliate, even when caught by surprise," explains the post.
The updates will be live today for NA realms and will be added to EU realms tomorrow once regular weekly maintenance is wrapped up. You can look over the complete changes here.
Our Thoughts
We get it: ganking happens when you're out and about in world PvP. That said, we definitely join those applauding a return to introducing more fights in PvP fighting instead of forming builds that have a couple of instant win buttons.
Source: official forums
Articles Related to World of Warcraft
World of Warcraft's Newest Expansion: Battle for Azeroth
Wow Wednesday: Classic Servers
WoW Wednesday: Aquatic Mounts in WoW and How to Obtain Them
Related:
MMORPG
,
News
,
PvP
,
Update
,
World of Warcraft