Patch 7.2.5 has been on the PTR for some time now, but it's mostly been about testing some smaller content. That's about to change very soon as an announcement on the WoW forum has revealed Mythic+ adjustments that are due to arrive, along with an explanation on what these changes will bring.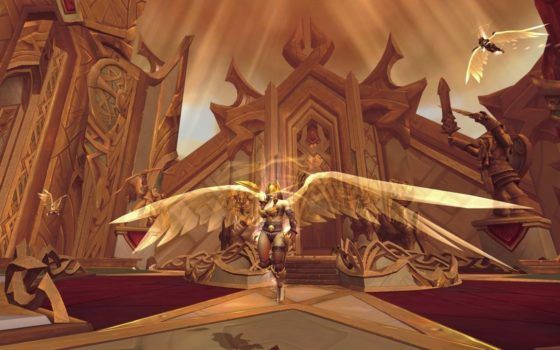 One significant change to Mythic+ will be the removal of the depletion mechanic. According to the devs, finding players with a Keystone ended up being a lot easier than they had first anticipated and Keystone depletion ended up being more of an annoyance.
Instead, completing a run below the timer will grant players a random Keystone for a dungeon that's one level lower than the one used, and failure to complete a run will reward the same dungeon Keystone at one level lower. Rewards for finishing on time will remain the same.
Rewards at the end of a Keystone run are also being changed. In order to prevent players from running easily-cleared Keystones, there will no longer be additional chests waiting at the end for a quick clear. The chest at the end will have two items and an appropriate amount of Artifact Power, and a third item will be in the chest if the run is completed before the timer. Keystones will still upgrade by two or three steps.
The goal of these changes, according to the post, is to incentivize groups to take on challenges on par with their equipment. "Players tend to look for lower-level Keystones that they can easily stomp through, instead of higher-level Keystones that are appropriately challenging for their gear and skill," explains the post. "That, in turn, affects who they're willing to invite. AOE damage output is preferred over everything else, because the only concern is how quickly you can clear through easy trash packs."
Our Thoughts
So it's a nerf. We can definitely understand the logic behind these changes, however; players are always looking for the path of least resistance in order to earn the most efficient rewards. It's pretty clear that many of these adjustments will likely not sit too well with many WoW players judging from initial reactions to the post. What do you think?
Source: official forums
Articles Related to World of Warcraft
World of Warcraft Q&A Offers Release Window for Tomb of Sargeras Raid
World of Warcraft's Latest 7.2.5 Build Offers Dancing and Pet Battle
World of Warcraft 7.2.5 Has Black Temple Timewalking and Chromie
Related:
MMORPG
,
Mythic Plus
,
News
,
PTR
,
World of Warcraft