Do you have a stable of characters in World of Warcraft that you dread playing because of some of that endgame grind? World of Warcraft patch 7.3 is looking to alleviate a fair bit of that, at least according to answers during the recent live Q&A session.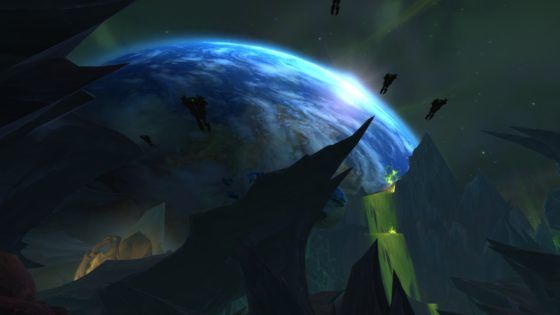 Once you've wrapped up Argus on one character, every unlock earned, including the Seat of the Triumvirate dungeon and the Netherlight Crucible, will be account-wide. In addition, as soon as you hit 110, you will unlock the third Relic slot immediately, as well as advance your Artifact's traits all the way to 52 without having to do any additional questing. Hitting level 110 will also automatically increase your Artifact Knowledge to 41 and will increase every week by one additional point to a presumed maximum Artifact Knowledge of 50.
If you've got Followers who are lagging behind, there will also be a selection of new Follower items that will immediately bring them up to item level 900 to help them along the path to the new Follower mission cap of iLevel 950. The items in question will drop from World Quests and chests on Argus.
Our Thoughts
That is a LOT of catch-up goodness and will very likely be welcome news for World of Warcraft players running a small battalion of alts. Anything that makes that climb to the top a little bit easier is always going to be a good thing.
Source: Blizzard Watch
Articles Related to World of Warcraft
WoW Wednesday: The Evolution of PvP Part 1, 2
WoW Opens the Mythic Dungeon Invitational Proving Grounds
World of Warcraft 7.3 PTR: The Biggest Lore Reveals So Far [SPOILERS]
Related:
MMORPG
,
News
,
Patch 7.3
,
World of Warcraft