There have been a whole bunch of global Pride marches this weekend, but they haven't been limited to real life places. No, they also made an appearance in Kalimdor in the form of The Running of the Trolls on World of Warcraft server Feathermoon US.
Hundreds of players rolled up trolls and marched through the game to raise money for The Trevor Project, a charity which supplies crisis and suicide support and prevention for LGBTQ youth. While they may not have met their $1,000 goal, they did manage to raise $548 which is still a decent amount for a great cause.
The group organizing the event chose trolls because they've run with gnomes for over five years now and decided to go Horde side, with trolls as their chosen race because of all of the "silly, funny, hilarious, and Trollish questions we've gotten over the years, Trolls and their bright colorful hair seem like the perfect choices to take on an adventure across Azeroth!"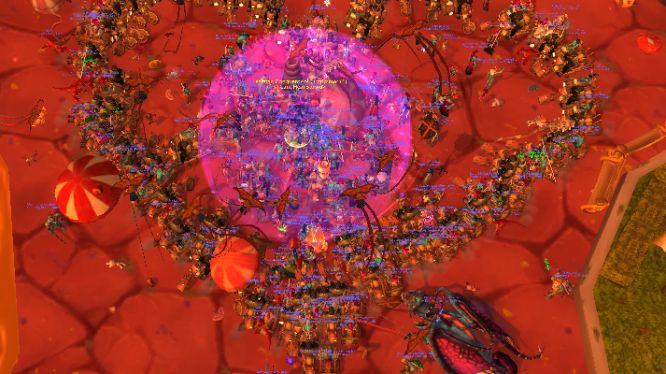 There are a bunch more images from the event on the Troll Run Tumblr page which are well worth a look. They did a great job both with the event and the fundraiser!
Source: Running of the Trolls fundraising page, Tumblr page
Related:
Charity
,
Community
,
Event (In Game)
,
Fundraiser
,
MMORPG
,
News
,
World of Warcraft