The mission to free Odyn awaits the heroes of Stormheim in the upcoming Trial of Valor raid, and the World of Warcraft devs have offered a sneak peek at some of the enemies and backstory of the upcoming content.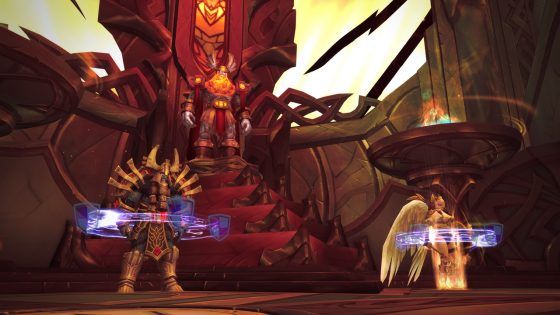 "The idea for this raid was hatched during development of our Halls of Valor and Maw of Souls dungeons, and as we were playing through the zone of Stormheim internally," reads the post. The team sought to create a raid that honored the pantheon of gods in Stormheim without cheapening them, as well as creating an experience that didn't immediately make the Emerald Nightmare raid obsolete.
The Trial of Valor has a minimum level requirement of 110, and features three distinct bosses: Odyn, the guardian Guarm, and finally Helya herself. The raid is set to unlock Normal and Heroic mode on November 8th, while Mythic and Raid Finder versions will become available on November 15th. The raid can be previewed here.
Our Thoughts
What better setting for a raid than a hall of deities? The story behind the Trial of Valor and the overall setting sounds like one of the more epic backdrops for World of Warcraft, and we're ready to get started!
Your Thoughts
What do you think of the Trial of Valor? Are you ready to enter the raid, or will you be waiting for some other content to come out later? Give is your input below.
Source: official site
Articles Related to World of Warcraft
New World of Warcraft Legion Content: Hallow's End and Patch 7.1
Legion Reputation Adjustments Coming in Update 7.1
Legion Zone Review: Stormheim
Related:
Legion
,
MMORPG
,
News
,
Preview
,
Raid
,
World of Warcraft