An official post with two Legion dungeon previews has been made, offering players a sneak peek at a couple of the challenges awaiting in the Broken Isles.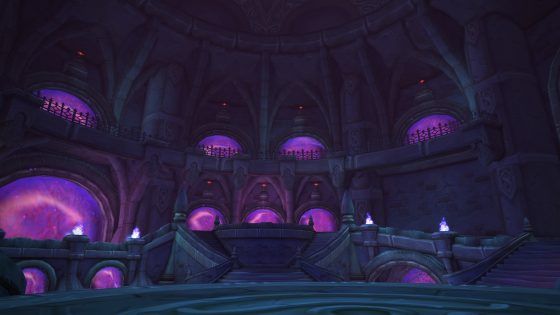 The first dungeon previewed is the Vault of the Wardens, a prison rife with Legion terrors who have been sealed away for years. The dungeon features three floors and five bosses, many of whom are associated with the Wardens directly. The second is Assault on Violet Hold, a keep located within Dalaran which now floats above the Broken Isles. The dungeon has a total of three random bosses pulled from a total of eight, but all of them have a common goal: to enact their vengeance against Kirin Tor.
The complete details being offered can be seen on the official site.
Our Thoughts
These two dungeons showcase some very interesting sounding boss fights and lore-laden details. We're looking forward to diving in to the new dungeons and fighting our way through!
Your Thoughts
What do you think of the new Legion dungeons? Are you more interested in one over the other, or do you prefer to hear about raids and endgame content? Tell us what you think in the comments section.
Source: Official site
Articles Related to World of Warcraft
Devs Compromise on World of Warcraft Camera Zoom Complaints
World of Warcraft Audio Drama Released
Blizzard Introduces World of Warcraft: Legion Comic
Related:
Dungeon
,
Legion
,
News
,
Preview
,
World of Warcraft