In a forum post made yesterday, World of Warcraft's lead PvP designer Brian Holinka announced that he will be vacating his position for another opportunity within Blizzard. Holinka wraps up a five-year tenure with the MMORPG and is moving to unspecified new ventures.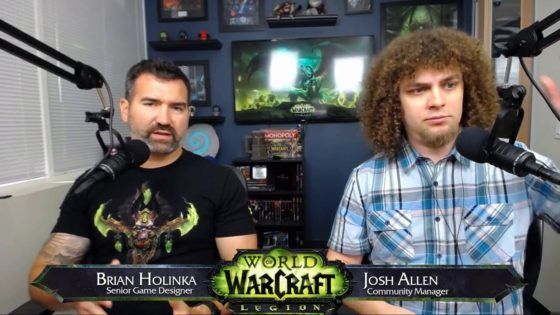 "Simply put, this is my favorite game of all time, and working on it these past five years has been a dream come true," reads Holinka's announcement. "I have learned so much from the women and men who make it and everyone who plays it. I feel fortunate to have had the opportunity to work on a game that so many people around the world are so passionate about."
"As a longtime player, I couldn't be more excited about what the future has in store for World of Warcraft," continues the post. "The PvP team remains hard at work on some incredible plans. I fully expect that the best years of World of Warcraft PvP are ahead of us."
While the new opportunity within the company was not elaborated upon, Holinka was offered the position several weeks ago and expressed his excitement at his upcoming new duties.
Our Thoughts
We wish Mr. Holinka the very best in his new role, whatever that role may be. We're sure that PvP players of World of Warcraft have some very strong opinions about the state of PvP in the game and hope that those players get the kind of updates and improvements they want. Whatever those may be. We're not going to bother trying to figure that Gordian Knot out.
Source: official forums
Articles Related to World of Warcraft
World of Warcraft 7.2.5 Gets a Release Date
World of Warcraft Legendary Rings Will Be a Random Loot Drop
WoW Wednesday: The Best and Worst of the World of Warcraft Books
Related:
Industry
,
MMORPG
,
News
,
PvP
,
World of Warcraft