After many years of service, the World of Warcraft Recruit-a-Friend program is coming to an end. For years players have been rewarded for recruiting their friends to the game and for a little while at least that's ending. Yes, Recruit-a-Friend will be coming back in the future after it gets a bit of a revamp.
The program in its current form will continue to be available for just one more month, ending on June 11th. At that point, players won't be able to send out any new Recruit-a-Friend invitations. But, players who are invited before the program ends will have 90 days to purchase game time to get the rewards.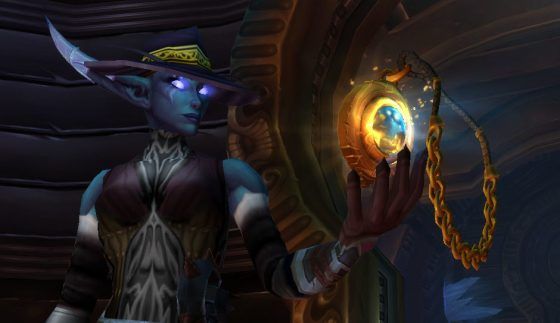 Right now there is no word on when the Recruit-a-Friend program will be returning. This is leaving many to wonder if it will return at all. The argument is that if they do intend for it to return, why not leave the current one in place until the new one is ready? On the other hand, a lot of comments about the program ending seem to be somewhat popular though. The current program has some issues that players have found upsetting so there's the potential that these will be fixed.
If we had to predict when it would come back we would say it will be after the hype of WoW Classic dies down a bit. WoW Classic comes out sometime this summer. So, the beginning of 2020 seems like the very earliest we will see it return.
We'll be keeping an eye out for more information on the new Recruit-a-Friend program. For now though, if you're interested in reading more about the current events in World of Warcraft check out our weekly column WoW Wednesday where we dive into what everyone is talking about in the game.
Source: Official Site
Related:
Blizzard
,
News
,
World of Warcraft
,
WoW
,
WoW Classic