Don't you just hate it when you roll a new character and you have the perfect name and you're met with "That character name is unavailable"? As of patch 6.2, World of Warcraft aim to ease some of the name-related heartache by freeing up the names of characters that have not been logged in to the game since December 7th, 2010. These names will then be available for anybody creating a new character or using the Character Name Change feature.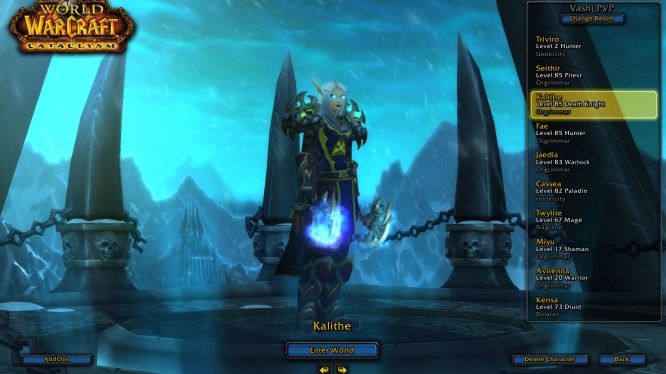 Don't panic all of you people with many alts! As long as you log in to each of your World of Warcraft characters whose name you really don't want to lose before patch 6.2 goes live this Tuesday (or Wednesday for Europeans), you can keep the name.
Blizzard's plan going forward is to release long-time unused names around the release of each new expansion to make sure that new and returning players always have a decent pool of names to choose from.
So make sure you log into your World of Warcraft characters today to save your favorite names and check for any of those elusive names once the patch goes live.
Source: World of Warcraft blog announcement
Related:
MMORPG
,
News
,
Patch
,
World of Warcraft