World of Warcraft is contributing to spreading breast cancer awareness via its community-run Running of the Gnomes event! The event is back for the 6th year now and will be held on October 24th at 8PM EST on Scarlet Crusade-US. You're probably wondering what is going on. What do Gnomes have to do with breast cancer awareness? That is a very good question, which we'll get to in a bit.
Running of the Gnomes
Running of the Gnomes will benefit the Cleveland Clinic and the creators of the Touhy Vaccine that is currently in the early stages of human clinical trials. If the drug is successful, it could be the end of breast cancer!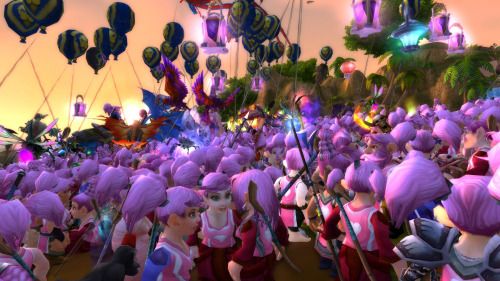 Starting out a small event for 1 guild, Running of the Gnomes quickly turned into a huge hit in World of Warcraft. But why Gnomes? Gnomes are one of the few races with pink hair, so it's easy for everyone to rock the pink look on a low level character! The idea of small gnomes doing big things by being the center point of a charity event was very appealing.
Having surpassed the $1,500 goal last year, and even crashing the servers briefly, this year's goal is $1,750 which the organisation hopes to either meet or beat.
Why Breast Cancer?
A lot of charities gather money for breast cancer awareness month, so why would World of Warcraft have to do this as well? Surely there are other charities they can give the money to. Well, everyone's been affected by cancer of some form. Whether you lost someone close to you to the disease, or watched your loved ones struggle before eventually making it through, it doesn't matter. Breast cancer can affect everyone, and sometimes people don't even get themselves checked at the right age by getting regular mammograms. If all of the pink gnomes together can remind even one person to check themselves and go to a doctor, then that's enough.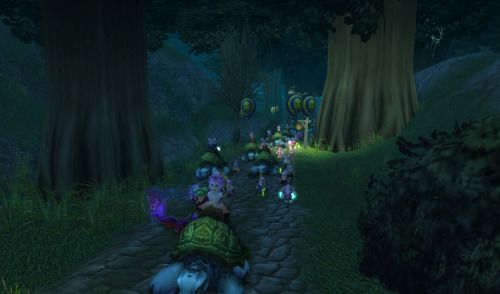 A lot of people have shared their experiences with breast cancer on the World of Warcraft forums, and some players come to the run for fathers, uncles, brothers, aunts, mothers, or friends. The run is a symbol of love for those who are survivors, or those who lost a loved one, while at the same time raising money for a good cause.
How to Participate
Participating is very easy! Just roll a Gnome on Scarlet Crusade, give it pink hair, give it a cheeky name or a name that means something you (or just a random name), and on the day of the event Tatayana and friends will give you an invite on of the two Racing Guilds. Show up early and you'll receive tabards! Yet again, the goal is to make a heart on the roof of Booty Bay.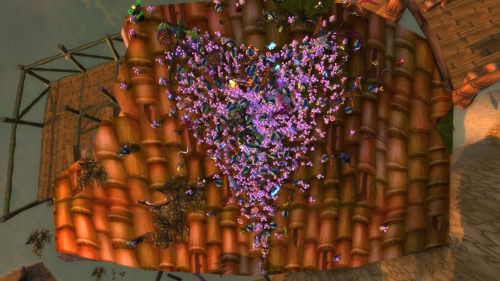 If you can't participate in the Running of the Gnomes events but still want to contribute to breast cancer research, you can donate money to the Cleveland Clinic.
Source: Running of the Gnomes Tumblr Announcement
Related:
Blizzard Entertainment
,
Charity
,
Event (In Game)
,
MMORPG
,
News
,
World of Warcraft