World of Warcraft players have had to deal with a frozen throne, so reason would perhaps stand that now they'll have to deal with a burning one. An Antorus raid preview published by the devs offers a closer look at all the hot stuff awaiting WoW players.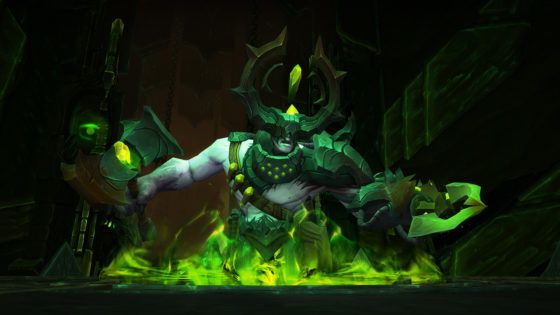 As per usual, Antorus will unlock in stages over the course of the next several weeks. November 28th will see Normal and Heroic difficulties open up; December 5th will add Mythic difficulty and Wing 1 to the Raid Finder; Wing 2 arrives to the Raid Finder on December 19th; Wing 3 gets added on January 2nd, and Wing 4 arrives to the Finder on January 16th.
Also perhaps unsurprisingly, the preview offers a closer look at the 11 bosses for each of the raid's four wings, with all of the flavor text and pictures one could care for – likely so fans can appreciate the boss designs before they get to only look at their ankles in-game. You can get all of those details on the website.
Our Thoughts
The crowning moment of the Legion expansion and the final co-operative strike between the Alliance and the Horde before they're at each other's throats once more. This should be a good one and we hope that the raiders of World of Warcraft are looking forward to all of the fights awaiting them.
Source: official site
Articles Related to World of Warcraft
WoW Wednesday: Classic Servers
World of Warcraft's Newest Expansion: Battle for Azeroth
World of Warcraft Makes Adjustments to World PvP Damage
Related:
MMORPG
,
News
,
Preview
,
Raid
,
World of Warcraft