It's one more time around for World of Warcraft class adjustments. With four days to go before Battle for Azeroth goes live at the time of this story's printing, a final Warcraft class hotfix has been applied to a number of the specs in the game.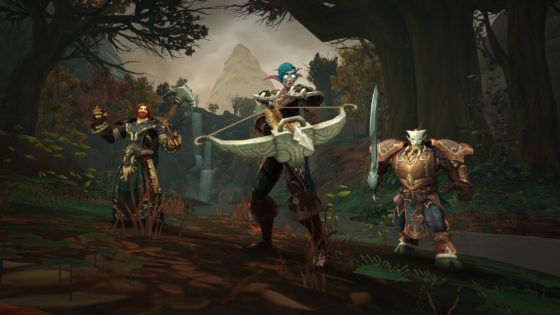 The adjustments in question are in response to how classes are being played at level 120 and touch pretty much every class in the game. The majority of the adjustments on the PvE side look to be on the buff side of things, with exception of Assassination Rogues, which have seen Crimson Tempest damage reduced and the bonus from Subterfuge decrease.
There are also a number of PvP-specific fixes that are in testing and are planned to give live before BfA, with special attention being paid to Retribution Paladins and every Rogue spec under the sun. As ever, there's a fair bit of thing to process so you'll want to look over the notes to get the full story.
Our Thoughts
Guess it's never too late to adjust the game regardless of how close the expansion is! Of course, this is likely not going to be the last bit of tweaking to WoW's specs. How have any of thee adjustments affected your chosen spec? Do you think this is good enough or are there other things that need to be done? Share your thoughts below with us!
Source: official forums
Related:
Hotfix
,
MMO
,
MMORPG
,
News
,
Warcraft
,
World of Warcraft
,
WoW