For those who have committed Heart of Oak to memory, today is a good day as World of Warships adds the British Royal Navy to its selection of ships.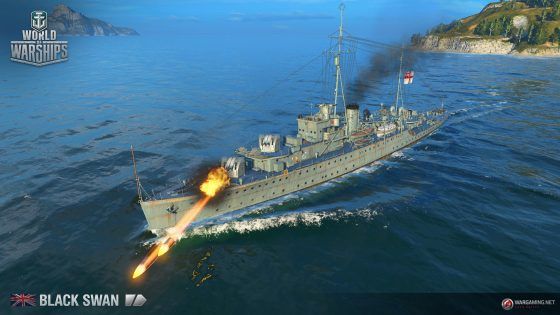 According to World of Warships global publishing producer Artur Plociennik, the team have had their eyes on adding this lineup of ships for a while. "The Royal Navy has such a rich history," he said in the announcement. "Because we respect its history so much, we wanted to ensure we had every detail down, to create an exceptional player experience."
That experience starts with the Black Swan at Tier I and moves upwards to the Leander at Tier VI, the Edinburgh at Tier VIII and finally the Minotaur at Tier X, with her high firing rate, AA gun batteries and compliment of torpedoes.
The British fleet of ships offers agility and stealth to World of Warships players, making them suitable as destroyer hunters and in engagements with neutral craft. Their ability to fire torpedoes and use a smoke screen make them perfect for those who like to rush directly in to combat.
A trailer showcasing the British Navy can be seen below.
Our Thoughts
It's been a long time coming for the British Royal Navy's arrival in World of Warships, and the selection of ships brought to the game are certainly some of the best of the lot. We're excited to see these warships flex their considerable muscle on the waters of World of Warships!
Your Thoughts
Are you excited by the arrival of the British Royal Navy, or are you committed to one of the other nations represented in World of Warships? Tell us what you think below in the comments.
Source: press release
Articles Related to World of Warships
World of Warships German Battleships Launch
Top MMO News: April 29, 2016
Top MMO News: March 25, 2016
Related:
British Royal Navy
,
News
,
Update
,
World of Warships