Fans of the historically accurate naval battle MMO, World of Warships, have something exciting to look forward to this weekend. On November 5, 2015, update 0.5.1 is dropping and will include three new maps and the new "Zone" game mode.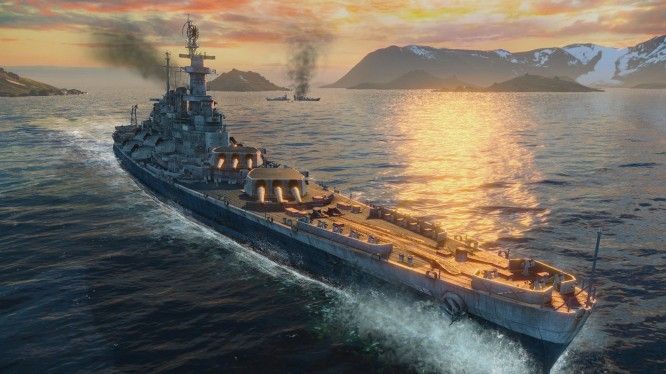 The three new maps will include: Northern Lights, Land of Fire, and The Trap. Northern Lights will be the game's first night map and will display the Aurora Borealis. Land of Fire is a South America inspired map, while The Trap includes an active volcano and is modelled after key engagements between the United States and Japanese fleets.
The new Zone game mode will force opposing teams to battle over a massive base in the middle of the map. Players will be required to reevaluate their tactics as the base only become available 2 minutes after battle begins. This means players won't be able to rush the point and will be vulnerable while attempting to capture it. Additionally, there will be new events, challenges, missions, and daily missions added to World of Warships in the update.
Our Thoughts:
Wargaming has done a great job so far with providing consistent updates to World of Warships. In order to keep a game alive that thrives on PvP there needs to be a constant wave of new battlegrounds, ships, and game modes to keep the attention of players.
Source: Press Release
Related:
MMO
,
News
,
Update
,
Wargaming
,
World of Warships