Wargaming has announced a brand-new community campaign for World of Warships, titled Project R. In it, players must reach various milestones to earn Pearls, which will be used to rebuild the famed Japanese destroyer Kamikaze with unique camouflage. By participating in Project R, players can also unlock fantastic in-game rewards.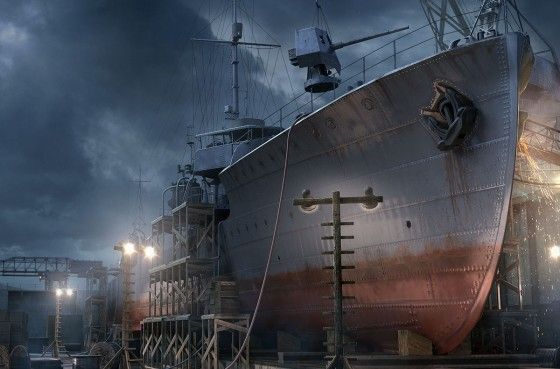 Jacek Pudlik, Associate Publishing Producer of Wargaming Europe, had the following to say about Project R: "Project R is a great opportunity for us to engage with the vibrant World of Warships community and provide great content in a fun way. We're all looking forward to seeing just what the fans of the game are capable of who the really standout players will be."
Captains must challenge themselves in special Project R in-game missions in order to earn Pearls. By completing these missions and achieving various milestones, players can also earn credits, Premium Account time, camouflage and other boosts based on an individual's contribution. But wait; there's more! If the community happens to reach the milestone of 10 million, Kamikaze will be completed and 2,000 Japanese destroyers will be randomly given to participants who collected 150 Pearls or more. Project R lasts for six weeks, so you'll have plenty of time to band together and scourge the ocean in your search for awesome rewards.
To register for Project R and for more information on the event, make sure you head over to the official World of Warships website.
Our Thoughts
When you forget about all the torpedo shooting and such, World of Warships still has the friendliest of communities. By bringing them together for this limited time event, they can strive for something great; together. Way to go Wargaming!
Source: Press Release
Related:
Event (In Game)
,
News
,
Strategy
,
Wargaming
,
World of Warships