World of Warships, Wargaming's latest addition to the free to play combat MMO scene, officially launches today, allowing players to play history's most iconic warships and take part in epic battles.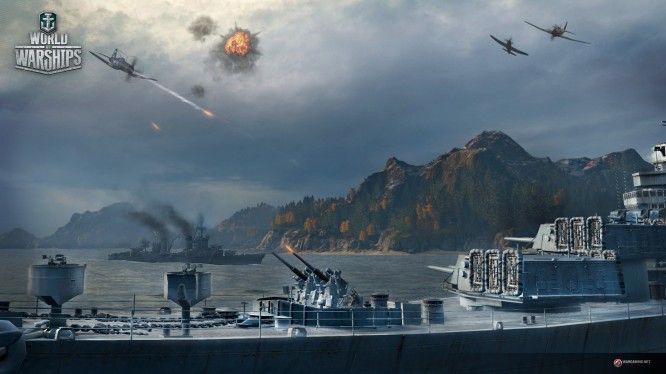 "World of Warships is our biggest release this year," said Victor Kislyi, Wargaming CEO. "Everyone involved has put their heart and soul into creating a truly outstanding title, and we are extremely proud to share it with gamers across the world. We hope that players will love this game as much as we do."
The game's launch sees the beginning of Ranked Battles, which players who have reached a level 9 Service Record can dive right in to with this first season. These are 7v7 Domination matches that allow you to truly test yourself against other players of Tier VI and VII ships. These will last for the next six weeks, until October 29, so get started today and make your way to Rank 1.
To help you on your voyage, Wargaming are setting off a x3 first wins bonus XP weekend event, starting today and ending Monday, September 21.
And from 11 am until 6 pm PT today, you can join Wargaming on their official Twitch livestream channel, where the team will be answering your World of Warships questions and offering prizes of Premium ships, Premium account time, and even Doubloons!
Source: Press Release, World of Warships News
Related:
F2P
,
Launch
,
News
,
Vehicle Combat
,
Wargaming
,
World of Warships