Wargaming announces that they will be opening the doors for their newest title, World of Warships. The weekend long event starts today at 6pm EST and ends on Sunday 2pm EST. Players will get their first opportunity at trying out the new cooperative modes. The new modes take a "Rock Paper Scissors" approach to game play, with each class of ship having a strength and weakness to another class of ship. For more information on the open beta weekend, please visit the official website for details.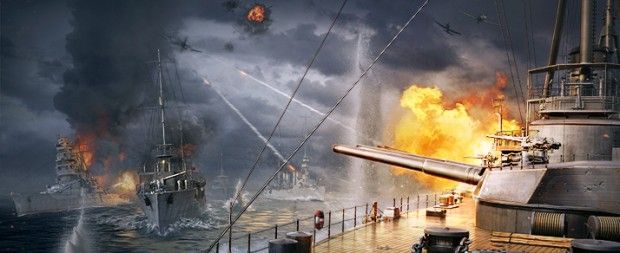 Daniil Volkov, World of Warships Development Director
"This weekend with World of Warships, we are starting with a new model of testing and are looking forward to seeing the results of this new approach," s "The game is still in the early stages of development. Opening it to a larger audience will allow us to get a lot of relevant feedback that will be instrumental in defining player expectations and outlining what we are to focus on in the coming months."

The event will feature three classes of military vessels, offering players the chance to experience the unique "Rock-Paper-Scissors" approach to naval combat. Players will have the opportunity to command American cruisers and destroyers as well as Japanese battleships, cruisers, and destroyers.
Related:
Beta
,
News
,
Update
,
Wargaming
,
World of Warships