Wargaming's action-packed naval combat MMO World of Warships officially launches its global Open Beta today, opening the floodgates to all who wish to participate in… well it's about boat fights, okay? As of today, gamers who wish to battle the most iconic ships of the mid-century can do so. No key required!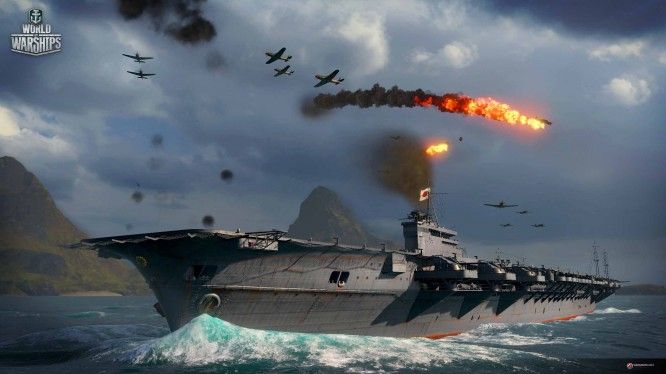 "World of Warships' Closed Beta was incredibly successful, surpassing even our high expectations," said Daniil Volkov, World of Warships Development Director. "We saw nearly half a million players spending an average of two hours in-game every day. From the positive and enthusiastic feedback we received, we are pleased to now welcome even more players into the Open Beta and can't wait to hear their thoughts about the game. We believe that World of Warships has a very bright future ahead and is a fantastic addition to our famed series."
World of Warships' Open Beta launch features over 80 American and Japanese warships – battleships, swift destroyers, tactical aircraft carriers or versatile cruisers – and 10 original maps in which players will duke it out in 12vs12 matches. With PvP and PvE modes, commanders will be able to enjoy World of Warships however they prefer to play.
There are some new additions to Open Beta with Soviet and UK vessels joining the fleet, and the introduction of the signal flag customization system. Signal flags are earned in battle and applied to ships to enhance performance. They can provide buffs and give extra credits for battles, increase the number of experience points gained, improve vessel speed, and much more.
All purchased World of Warships pre-order packages are credited to players with the Open Beta launch and players who used theirs in the Closed Beta will have them re-credited.
Head over to World of Warships to play for free today.
Source: Press release
Related:
Launch
,
News
,
Open Beta
,
Vehicle Combat
,
Video
,
Wargaming
,
World of Warships