Blowing up one another in tanks on Xbox One and PS4 is pretty darn fun, but it could be wetter. Consider your liquid levels increased, then, as World of Warships console has been officially confirmed with a rough release window and plans for the naval battler to begin its alpha test.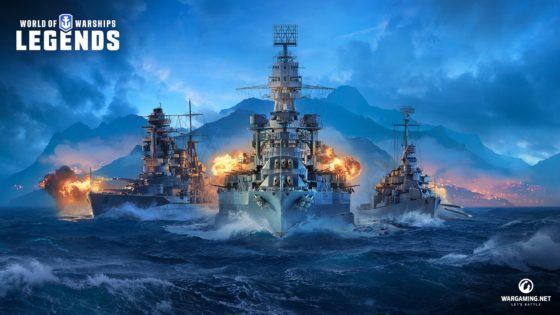 World of Warships: Legends will be the official name of the console edition of the game. In addition to the ship-to-ship battling that the PC version of the game offers, World of Warships: Legends is promising to provide content and features exclusive to console players. What those features are, however, wasn't detailed in the announcement.
An FAQ posted on the game's forums does stress that World of Warships: Legends isn't just a straight port of the PC version. "We're creating a native console experience pretty much from scratch while sourcing content and resources from the PC version, which is of course, our main inspiration," reads part of the FAQ. "This does streamline our development process quite a bit, since we can focus on delivering the best naval combat gameplay available within the console realm."
The devs plan to start off alpha testing in July of this year. Console fans who are eager to try things out and (ideally) provide their feedback can sign up to be selected at the game's new dedicated website. Fans can also find out more details about the game, including ships, progression, and map types, in the aforementioned FAQ there as well.
World of Warships: Legends is due to arrive sometime in 2019, with more information planned to be revealed at this year's Gamescom event.
Our Thoughts
So our first thoughts turn to the need to command multiple weapons batteries and steer a battleship using a gamepad. That said, a game like Dreadnought seems to have sorted that same issue out reliably well and so we suspect the World of Warships devs should be able to handle the matter as well. We're looking forward to finding out more!
Source: press release
Related:
Console
,
News
,
Vehicle Combat
,
World of Warships
,
World of Warships: Legends