While Worlds Adrift has talked about survival and PvP being one of the sandbox MMO's core pillars, that pie-in-the-sky thinking and the actual implementation haven't exactly lined up. To that point, a Worlds Adrift PvE server has been confirmed in an AMA stream held by the devs.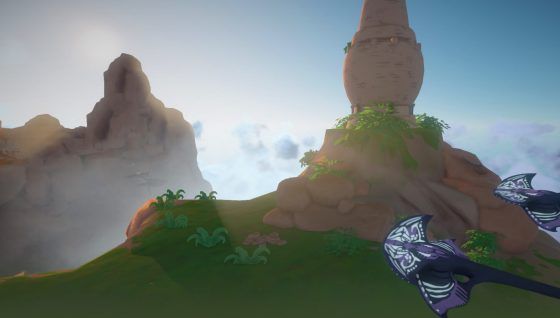 "We had people who loved the PvP content, and people who loved the PvE content, but it's very challenging to make everything play nice and everyone be cohesive," admitted one of the game's devs. So, in order to open up the game to more types of players, a PvE server was confirmed.
This server will have certain features like player damage turned off, allowing those who want a more tranquil, exploratory experience an option. The devs are also considering having a hybrid server, but are as of yet undecided.
The announcement is a marked about-face for Worlds Adrift, which seemed adamant that PvP was going to be the only way to play. So what changed? According to the devs, the feedback was impossible to ignore and the game's early access build means that they could more directly respond to that feedback.
Almost immediately at the reveal, the stream's chat was apparently aflame with opinion. "I know some of you identify as a specific type of player, and you're concerned about protecting that part of the experience for yourself," explained one dev. "We're aware of this as well, please give us feedback and we are listening."
"The goal of this is not to take the player base and split it up," said another dev. "The goal is to bring in people who would love the game, and do love the game when they watch a video of it, but when they learn about how hardcore the game can be at times they're just not interested."
As of this writing, Worlds Adrift's roadmap doesn't offer any hint on when this PvE server is due.
Our Thoughts
Man, it's almost like actually designing systems that enforce and encourage cooperative play instead of opening a rules-free wasteland and hoping the players figure it out is a better idea. Funny, that.
Source: official site
Related:
News
,
PvE
,
PvP
,
Sandbox MMO
,
Worlds Adrift