Worlds Adrift is hosting an end of the world event for the last few hours the game remains online tomorrow. Beginning at 7 Pacific Time one final event will be running in the game which can be watched on Twitch if you can't make it there in person.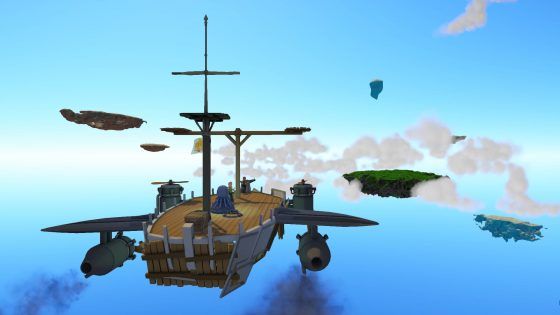 The shutdown of this unique spatialOS MMORPG was announced back at the very end of May. In the FAQ about the shutdown they said this about the shutdown; "Making such an ambitious game was always going to be a challenge and we love the game we've built together with our community. However, Worlds Adrift has not captured the imagination of as many people as we needed to make it commercially viable."
Unfortunately, the game was plagued with terrible griefing problems and the addition of PvE servers came a little too late. According to Steam Charts however, the game never really got an audience. Its all time peak number of players was just 2,031 and that happened back in May 2018. There was a little bit of a boost in October when the PvE servers were introduced, but that boost didn't last.
On the bright side, this isn't the end of Bossa. In their FAQ they make it clear that the studio will continue and that they always have 3 games in development. One game that we do know is in the works is Pigeon Simulator which will be on PC, PS4, and Xbox One, and yes, it is exactly what you think it is.
Source: Official Site and Steam Charts
Related:
Event (In Game)
,
MMORPG
,
News
,
Sandbox
,
Shut Down
,
Shutdown
,
SpatialOS
,
Sunset
,
Worlds Adrift