The WoW train ain't got no brakes as content rumbles forward for the MMO. The recent WoW developer Q&A on Twitch answered several questions about Patch 7.1.5, Patch 7.2, Legendary Weapons and more.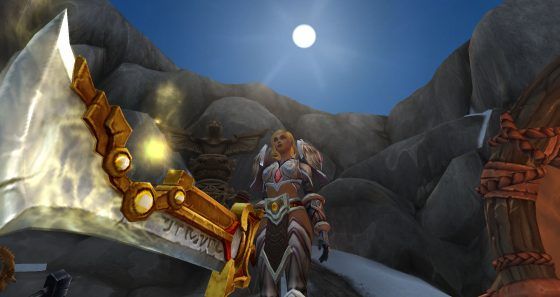 WoW's Game Director Ion Hazzikostas revealed several thoughts regarding Legendaries in the game currently, answering questions about how some feel more powerful than others. As a stopgag, all Legendaries will see a 15 item level increase after a hotfix on Tuesday, while the team will be looking in to buffing some Legendaries and nerfing others. They're also looking in to ways to make Legendaries that improve utility feel more rewarding in 7.1.5. Current Legendaries will also be able to upgrade when Nighthold drops in order to stay competitive with new items.
Patch 7.1.5 was briefly touched on as well, with 7.1.5 arriving sometime later in the week on PTR. The new patch will provide previously mentioned "class reworking", though it was explained that calling the adjustments a rework was a bad term. Instead, class talent choices, secondary stat weight and attempts to restore utility will be coming.
The full lineup of class changes won't be completely released to the PTR, but the team hopes that enough of them will be available to gather data on what works. 7.1.5 looks to improve "the worst of the problems" to allow the team will iterate from there.
A complete rundown of the entire Q&A can be read here, along with a video of the Twitch broadcast.
Our Thoughts
Legendaries are one of the prime activities for players in Legion right now, so making sure they feel rewarding and maintain their viability is pretty crucial. It's good to see that the team will be doing their best to make World of Warcraft's new systems stay up-to-date.
Your Thoughts
What do you think about the questions answered during the Q&A? Are you pleased with the direction that Legendaries seem to be going, or do you think more needs to be done? Give us your thoughts below.
Source: Wowhead
Articles Related to World of Warcraft
WoW Wednesday: What's Coming for World of Warcraft 7.1.5. and Beyond
World of Warcraft Legion Artifact FAQ
The 10 Most Important Announcements from BlizzCon 2016
Related:
Legion
,
News
,
Patch 7.1.5
,
Q&A
,
World of Warcraft