The race to earn world first in raids is generally taken remarkably seriously, but it looks like one Warcraft player took it way too far. In order to secure a place in a WoW Antorus raid, one player went so far as to DDoS his own teammates in order to make sure he was the chosen healer.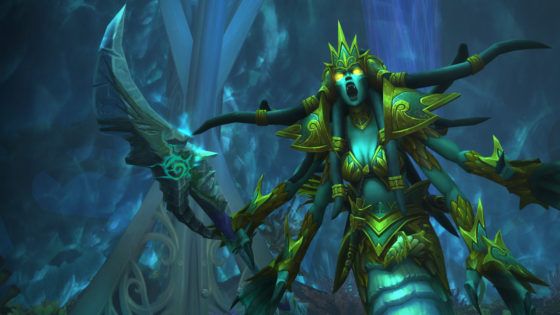 Adois, the offending player in question, is a member of Limit, the NA region's top raiding guild in Warcraft. According to a tweet from one of the guild's officers, Adois had used a shortened spoofed link that led to an IP scraper, which was used to make a healer player disconnect from Warcraft as well as the guild's Discord and Mumble servers. Adois then stepped in to take the healer's spot.
Reportedly, this is a stunt that Adois has done before; he was benched for a fight in the Tomb of Sargeras raid, but was forced to be called upon by Limit to heal the encounter after the selected healer began to immediately experience connection issues. Once the raid was done, the first-choice player was able to connect without issue.
Adois has apparently been officially kicked from the guild and is currently facing community blacklisting as well as at least one memetic response. The officer who revealed the information is also going on record as saying that Adois is apparently just a bad player.
Our Thoughts
…yikes. What kind of person is so thirsty for a raid spot that they're willing to screw over their own guildmates to get in? In the broad spectrum of online jackass maneuvers, this is pretty powerful stuff. GG Adois.
Source: PCGamesN
Articles Related to World of Warcraft
World of Warcraft Shows Off the Antorus Raid
WoW Wednesday: Pantheon Trinkets and How They Work
World of Warcraft's Newest Expansion: Battle for Azeroth
Related:
MMORPG
,
News
,
Raid
,
World of Warcraft
,
WoW