WoW Tokens, which were a way for players to buy or sell World of Warcraft game time for gold, have seen a huge change overnight. Tokens can now be traded in for Battle.net Balance, which can be used to buy in-game items from other Blizzard titles like Overwatch and Heroes of the Storm.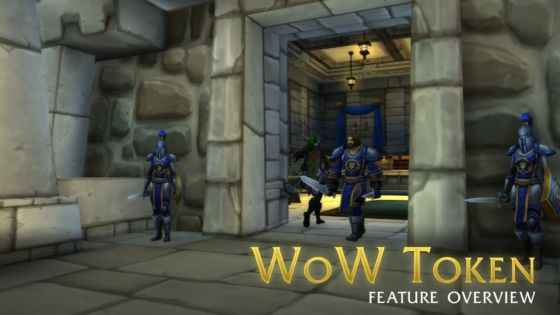 The option was announced in a post and accompanying video yesterday, which explains how WoW Tokens can be bought, sold and converted. Once a Token is bought and used, a new prompt will provide an option to add either 30 days of WoW game time or $15 US to your Battle.net balance. A maximum of 10 Tokens a week can be bought with real money and sold for WoW gold, and Battle.net Balance funds added with a Token are non-refundable.
As a result of the announcement, WoW Token prices have skyrocketed according to metrics site WoWToken Info, with NA realms showing a cost of over 115k gold and rising while EU realms crested at over 200k gold as of this writing.
Information about the WoW Token changes can be read here, and a video can be seen below.
Our Thoughts
This change definitely carries a couple of good and bad sides. On the one hand, being able to use the WoW Token for other Blizzard games means that the Token becomes more versatile than before, but on the other hand, Token value is definitely having a major effect on the in-game economy. We'll have to see if this is just a temporary spike or if this is too much for the World of Warcraft economy to handle.
Your Thoughts
Do you like the changes to WoW Tokens, or do you think this is too destructive? Give us your thoughts in the comments section below.
Sources: official site, WoWToken.info via Massively Overpowered
Articles Related to World of Warcraft
Burnout in World of Warcraft Legion
World of Warcraft Legion Assaults Previewed in Blog Post
World of Warcraft 7.2 Lands on PTR
Related:
Battle.net
,
MMORPG
,
News
,
World of Warcraft
,
WoW Tokens