Perhaps you were dreading the potential slog to meet all the requirements to unlock the Allied Races coming with Battle for Azeroth. We have a spark of good news, then; it would seem that account-wide Allied Race unlocks may indeed be a thing.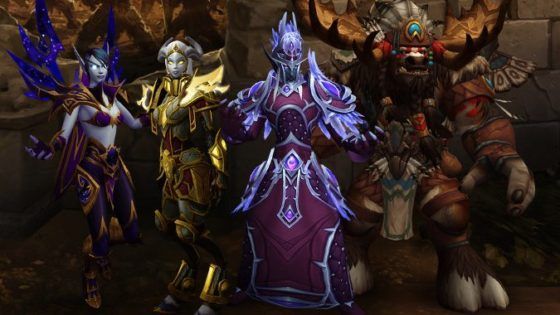 In the most recent PTR build of patch 7.3.5, banners were temporarily available at both the Stormwind and Orgrimmar embassies which let players track their progress towards unlocking an Allied Race. Clicking on said banners offers a wealth of information about each Allied Race, including a model viewer, racial abilities and an Eligibility section listing earned achievements.
During this PTR test, Wowhead's player checked the banner with an Alliance character who had been working on unlocking the Nightborne race, then logged in to a Horde character who had not been chasing any of the unlock achievements. When that Horde character checked the banner in Orgrimmar, the information offered details of the Nightborne race unlock progress.
To ensure that this wasn't just a bug, additional checks of the banner were done on characters who were below level 110, which yielded the exact same results.
As of this writing (and hours after the post was made on Wowhead), the banners in question were removed from the PTR, so unfortunately players can't see for themselves. Regardless, there's visual evidence of the displayed details from the banner on Wowhead.
Our Thoughts
Hot damn! This is likely going to make a LOT of Warcraft players extremely happy. The question is, though, whether this banner's arrival in patch 7.3.5 means players can get their Allied Race ahead of time or simply just have a running checklist to chase between now and Battle for Azeroth's release…
Source: Wowhead
Articles Related to World of Warcraft
Unlock Requirements for WoW's Allied Races Unearthed
WoW Wednesday: Seething Shore
WoW Player DDoS'd Their Way to an Antorus Raid Spot
Related:
Allied Races
,
Battle for Azeroth
,
MMORPG
,
News
,
World of Warcraft
,
WoW