If you've ever been in a dungeon group that's always rushing you to push through the fights as fast as possible, then maybe those players were just training for the Mythic Dungeon Invitational. The newly-announced esport event will pit teams against Mythic Keystone dungeons to earn the best clears and a share of $100k.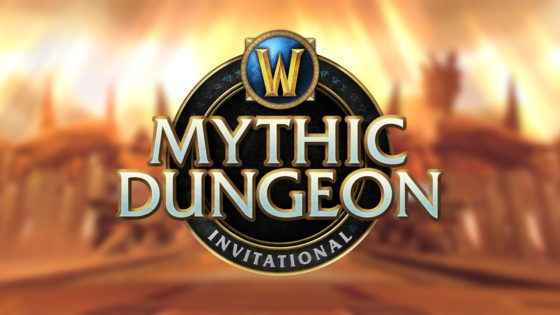 From July 25th to August 8th, aspiring teams must earn their spot via the Proving Grounds, a gauntlet of Mythic Keystone dungeons of increasing difficulty. The top 8 teams from the Americas, Europe, China and Asia-Pacific regions will then square off in a series of single-elimination rounds until two teams for each region are left standing.
Elimination competition is set to begin for some time in September, with the time and date of the finals yet to be announced. More information, including registration instructions, can be found on the official site and fans can keep eyes on the Warcraft Twitch channel for event broadcasts.
Our Thoughts
Who knew that competitive PvE would ever become a thing? We are very curious to see how this new esports event plays out and whether this will lead to similar digital competitions. We've already had some thoughts on why this is a big deal, and we'd love to see this avenue of esports grow!
Source: official site
Articles Related to World of Warcraft
Datamining of World of Warcraft 7.3 Reveals Potential Expansion Location
World of Warcraft 7.3 PTR: The Biggest Lore Reveals So Far (SPOILERS)
The Tomb of Sargeras Forces World of Warcraft Class Tweaks
Related:
eSports
,
MMORPG
,
News
,
World of Warcraft