When it comes to player housing, you want to make sure everything is just right. The newly announced Wurm Online DeedPlanner is letting Wurm players do just that, with a separate tool that will let players build their perfect house or village before they put it together in-game.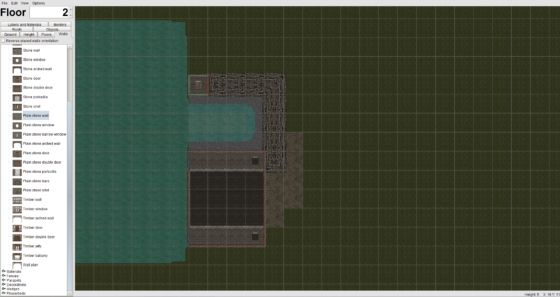 The DeedPlanner is a tool that lets you create houses in 3D just like in the game, with tools to edit tiles, floors, walls and more. It also features undo/redo functions, an in-game perspective simulation mode to check the scale, and calculators that tell you how much materials are needed to craft your creation, along with what kinds of materials.
DeedPlanner is still an open development tool, so the team encourages users to file bug reports or offer suggestions. Additionally, anyone with Java/OpenGL experience is welcome to add their own functionality to the program and share it with the devs. More information about DeedPlanner, along with a download link, can be found on the official forums.
Our Thoughts
Since house building and deed building is a pretty big part of Wurm Online, we love that this tool is being offered. Making sure you've got everything lined up right and knowing what kinds of mats are needed to craft the right building is immensely helpful. If only more MMOs had utilities like DeedPlanner!
Your Thoughts
What do you make of the Wurm Online DeedPlanner? Do you like the idea of plotting out a building in advance? What other MMOs could benefit from a tool similar to DeedPlanner? Let us know in the comments.
Source: official forums
Articles Related to Wurm Online
Games Like EVE Online
Amazon Game Studios Lineup Includes a Sandbox MMO
Space Survival Sandbox Game Hellion Plans 2017 Early Access Launch
Related:
News
,
Player Housing
,
Sandbox MMO
,
Wurm Online