Product Manager Ancalagon took to Facebook over the weekend for a Producer's Letter full of promise for improvements to the way the team do Twin Saga content updates going forward, after a record that has "been rocky and not always as pleasant as it should have been."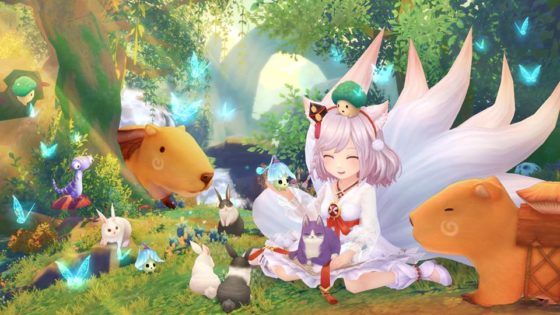 Despite some of the past issues Twin Saga has endured, Ancalagon is confident that the team is making improvements in many areas, first and foremost stating that regular content updates are planned. "The time between Patch 5 and 6 was much shorter than between 4 and 5, and we are already planning the content of Patch 7. We should have it on our test servers in two weeks!"
They have also been working hard to reduce the amount of lag experienced in the game, as well as the usual botting problems that plague all MMORPGs.
But perhaps most interesting for those who actively play and love Twin Saga, the Letter states that support for in-game events is better than ever, as evidenced by the improvements seen in Patch 6 when compared with previous patches, but also by the reduced wait time for support tickets, which Ancalagon says are now being answered within 24 hours, in addition to the team being more approachable on Discord and social media on the whole. They say that they are listening to feedback, and have implemented droppable Senshi contracts in the new dungeon and offer a special contract offer in the webmall.
Of course, as with anything, there is still a way to go, but the team seems confident that they are on the right tracks and are looking towards more open communication between themselves and the playerbase, as well as more information surrounding upcoming updates.
Twin Saga officially launched back in April.
Our Thoughts
We have heard all of this before from other MMO devs, but even so, it's always great to see teams willing to be more open with their players and aim to offer a better experience, and it does look like they're already doing a decent job with that, so hopefully this is a good sign! What do you guys think?
Source: Facebook via MassivelyOP
Related Articles
Twin Saga Interview
Final Fantasy XIV: Stormblood Review (PC)
Fate/Grand Order Launching in North America on June 25
Open Beta Begins for Kritika Online
Related:
Aeria Games
,
F2P
,
MMORPG
,
News
,
Twin Saga
,
Updates
,
X-Legend Entertainment