Update
From Reddit:
While it certainly sucks for those people involved in the "layoff" and the time of year is bad, it should be known these people were hired on a six month contract which has expired. They were hired to assist with the console launch which happened in June and six months later their contract is done. The fact they didn't get a new contract is being reported as layoffs for some reason – perhaps technically it is. The same thing happened in 2014 with the PC release. We certainly wish all the affected luck in finding new jobs.
---
In a tragic twist of pre-holiday fate, ZeniMax Studios lays off 300 employees from their European customer service center located in Galway, Ireland. A source reportedly conveyed to the local newspaper, the Connacht Tribune, that "Around half-a-dozen employees remain, to keep things ticking over, but things have been wound down there. It may be the case that things may pick up again if they have another [game] release." It is unclear at this time what impact these layoffs will have on customer service for gamers in Europe.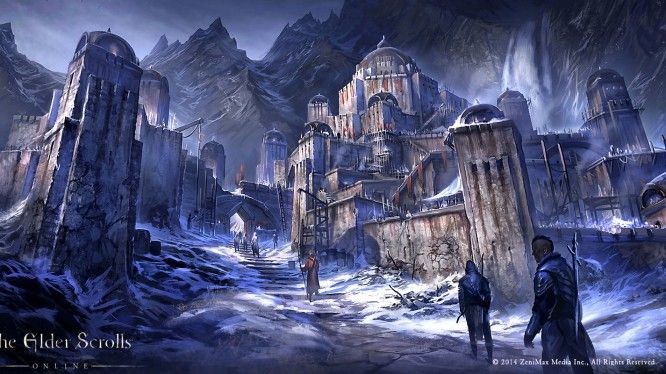 ZeniMax opened the office quite recently – only in 2014 – prior to the release of the video game The Elder Scrolls Online, but this is sadly not the first round of layoffs at the location. This most recent round of layoffs comes on the heels of a similar round in the summer of 2014, when a similar number of employees – approximately 300 – were laid off, some of them after working for merely a few weeks. During the previous round of layoffs, a source was quoted as saying "It's a disgrace how workers were treated. If they showed up at 10.30pm for the night shift, they were being told to go home at 11pm, that their jobs were gone."
Attempts by the Connacht Tribune to contact the public relations department at Zenimax have been unsuccessful.
Source: Connacht Tribune
Our Thoughts
It troubles us greatly to hear of so many people losing their jobs, particularly as the holiday season is upon us. Sadly, layoffs such as this have become an all too common facet of Western modernity. We wish you all the best, and may what lies before you be better and brighter than what now lays behind. If we here at MMOGames can help, let us know.
Related:
Industry
,
News
,
The Elder Scrolls Online
,
Zenimax