Zombies Monsters Robots, the game that brings us 3 of our favorite things to shoot in the face, introduces a Game of Drones. Yes, drones, that wasn't a typo, just a puntastic play on words. This update brings with it a host of cool new features including drone companions, new maps, and an improved leveling system, and is set to launch on April 14th.
Players will be able to unlock 4 unique drone companions to fight alongside them in Zombies Monsters Robots co-op matches. These drones come with unique attacks and appearances and can be customized with abilities and modifications depending on a player's preferred playstyle and what they are doing at the time.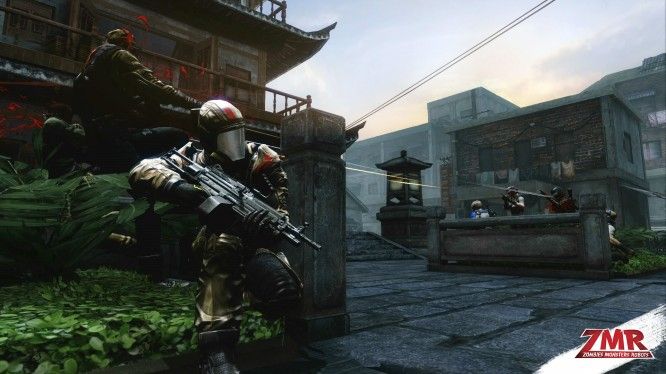 There will be 5 new maps added to Zombies Monsters Robots with the Game of Drones update, including 'Occupied Earth', the new Assault Ops co-op campaign, which comes with Nightmare difficulty mode for those gamers who like a challenge. 'Charnel Halls' is a new multi-level map for the competitive Mercs vs. Monsters play mode, giving players the opportunity to take control of any one of 20 playable characters. Ever fancied being a demonic emperor, a stealthy witch, or a mech-suit? Zombies Monsters Robots has you covered.
The leveling rewards overhaul, however, is a huge change for the free to play shooter, bringing loads of rewards unlocked simply for leveling up, including permanent weapons and weapon modifications, drones, turrets, and costumes. Players will find their rewards in mailboxes in game, even for existing players! So there's lots of great stuff coming to Zombies Monsters Robots on April 14th.
Source: Press release
Related:
F2P
,
News
,
Shooter
,
Update
,
Zombies Monsters Robots