Zombies Monsters Robots has never been a game to take its self very seriously. The newest update for the title takes this sillyness to an even greater extreme. "Into the Void" sends this wacky over the top shooter in to orbit, giving players the opportunity to kill zombies in the vacuum of space. Into the Void introduces a brand new co-op campaign spanning three maps, as well as two new PvP maps, 11 new weapons, and 14 new cosmetic items. Let's be honest, who doesn't want to kill zombies in space?
To celebrate valentines day and the release of Into the Void. En Masse has an event that will take your breath away. Players who complete the first mission of the new campaign will receive a free temporary sniper rifle for doing so. There will also be 25 winners who will receive a permanent version of the same rifle and then can choose a "valentine" to also get the same rewards. Full details are listed below.
For more information on Zombies Monsters Robots, please visit the official website.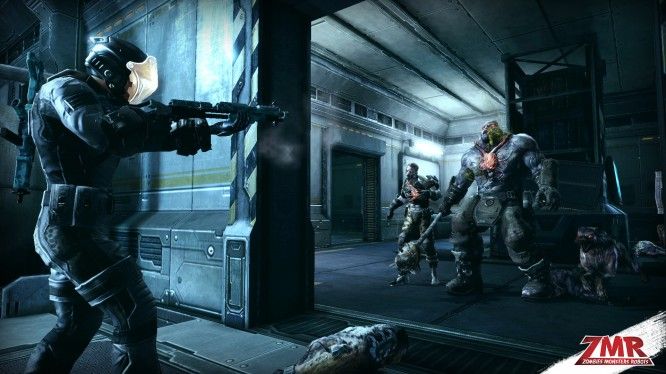 Players will receive a temporary special "Deadly Valentine" sniper rifle for completing the first mission in the new three-mission space campaign.  After receiving their Deadly Valentine, players will be tasked with earning seven kills in PvP with the weapon.  Those who successfully achieve seven PvP kills will be automatically entered into a drawing for a special Valentine's reward pack.

Then we will randomly select 25 winners to receive the pack, which contains a permanent version of the Deadly Valentine sniper rifle, a "Cupid's Arrow" crossbow, and an exclusive Valentine costume.  These 25 winners then have the option to choose one Valentine each: another player of their choice who will receive the very same prize pack! These items will not be made available outside of this prize pack.
Related:
Event (In Game)
,
Shooter
,
Update
,
ZMR