Do you like zombies? Maybe you're more of a robot guy, who knows you might even have a profound interest in good ole monster movies. If any of those things are your forte, then Zombies Monsters Robots is the game for you! En Masse (the folks who brought you Tera) announced a series of new updates for their new online third person shooter.
Following the release of the Mercs vs. Monsters update, which allows players to become one of over 20 enemies throughout a new PvP mode – and the debut of the Mummy See Mummy Doom update, which introduced six new maps with new enemies, bosses, guns, gear, and Blood Diamonds – a competitive mode where players race to kill opponents and collect diamonds to win – players can look forward to even more large scale content updates as they KILL EVERY THING.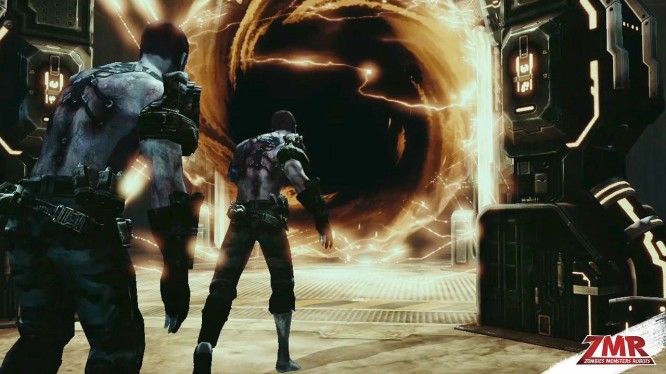 Among the new content En Masse announced a new "Threshold Defense" mode, details in regards to what this entails are limited at this time. Also announced are future updates that will feature action-packed mech combat, another new mode called "infectious zombie" mode, and dinosaur hunting in a prehistoric park! Please note that these are working content titles, with more details including final names and released dates are yet to be revealed.