Tom Clancy's The Division is an upcoming online RPG shooter recently announced by Ubisoft at E3 2013 in Los Angeles, California. Set 3 weeks after a pandemic has swept through New York City, all basic services have failed and society has collapsed leaving nothing but chaos.
In preperation for the collapse of society or a theoretical pandemic, this fictional version of the United States government created a new highly trained unit of sleeper cells known as The Division. These field agents are trained with the skills they need to function and operate independent of command in order to restore society when all else has failed.
Gamers take on the role of one of these agents, people who have been living seemingly normal lives in New York city are now handed three days worth of supplies and set out in to the streets to begin restoring order. With limited supplies, it isn't long before players will have to begin scavenging in order to stay equipped for the many fights ahead.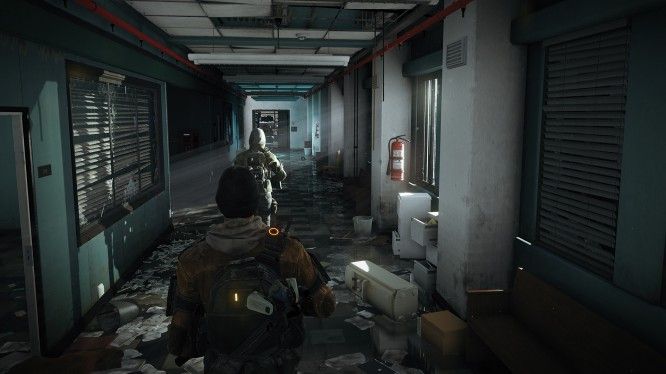 This is a big step forward for the Clancy series, taking the tactical shooter franchise and throwing it in to an online open world RPG where your skills, decisions, and thorough exploration will play key roles in your success. Players can seamlessly jump in and out of groups to team up for fights, or go head-to-head against other players in PvP battles.
For those looking to be a little more co-operative with other players there is player trading and plenty of co-op content to tackle together, however this is a dangerous place and everyone is a potential threat. Players will have to choose wisely who they work with and how they equip themselves for the potential unknown scenarios that lie ahead.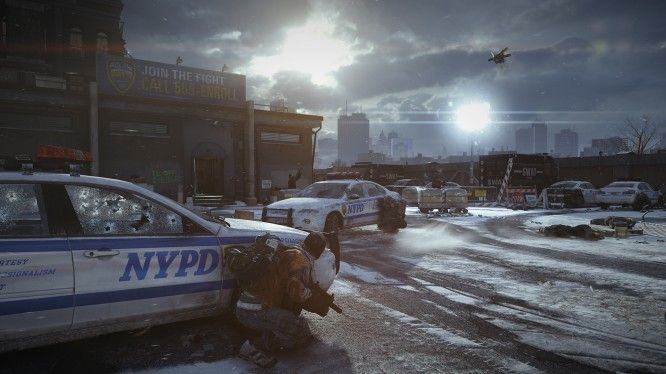 Players are promised thousands of different weapon types, skill and gear combinations from state-of-the-art technology to loot from fallen enemies which can be crafted in to improved makeshift weapons. From cool gadgets to everyday items, players can expect a lot of choice or at least opportunity in how they equip themselves and tackle different situations.
Planned for release on Xbox One and Playstation 4, Tom Clancy's The Division is powered by Ubisoft's new game engine Snowdrop™ – specifically made for next-gen consoles. What was showcased at E3 2013 has shown us that not only will The Division look gorgeous, but will also take full advantage of the new technology and opportunities available to developers.
One interesting feature that turned our heads was the companion app for your smart phone or tablet, it's not just a cheap addition to the game or some leaderboard app. Players can actually join in on the game with exclusive characters such as a drone that can be played via mobile device to attack enemies and place targets for allies. It's practically a full game in itself for your phone or tablet and the character you play on the device features its own separate progression from a players main character on the Xbox One or PS4.
Out of all the titles announced at E3 2013, Tom Clancy's The Division is definitely one of the games that has us excited. While we don't have a release date yet, you can expect plenty of coverage right here at MMOGames as information is released. We definitely recommend you keep an eye on this project, to stay up to date – visit the game page.
Related:
MMORPG
,
Preview
,
Shooter
,
Ubisoft