Even though Logitech G's latest headset might not look like anything fancy, it has a surprisingly high-quality design. Instead of focusing on flashy lights or extra buttons, the G433 is all about clear sound quality and a lightweight, comfortable design.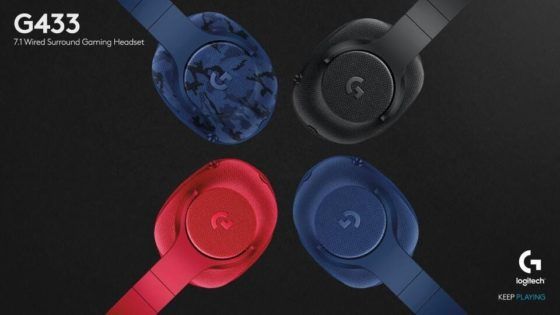 After using the G433 for the past few weeks, it has become apparent that it's the headset that I forgot I wanted. I think as gamers, we've constantly become obsessed with the idea that more is more. I've got a dresser drawer filled with headsets from various brands, ranging from the most bare bones to those with their own physical mixers.
What I realized while using the more fancy headsets is that I simply don't care about all the extra buttons or options they have available. Instead, I used the headset that I thought had the best audio quality for gaming, and I almost never used any of the extra buttons or features. There's a trend with many high-end gaming headsets: the better the sound quality, the more expensive they are due to added features.
When I heard that Logitech G was creating a 7.1 surround sound headset with a minimalist design, my interested was piqued. What they actually delivered was far better than anything I expected.
The Logitech G433 comes in four colors: Royal Blue, Fire Red, Triple Black and Camo Blue. In addition to having the standard USB port, it also comes with a 3.5mm cable that works with the Xbox One, PlayStation 4, Nintendo Switch, smartphones, and tablets. The boom mic is detachable and features a micro pop filter. Finally, it even comes with two sets of ear pads: mesh and microfiber.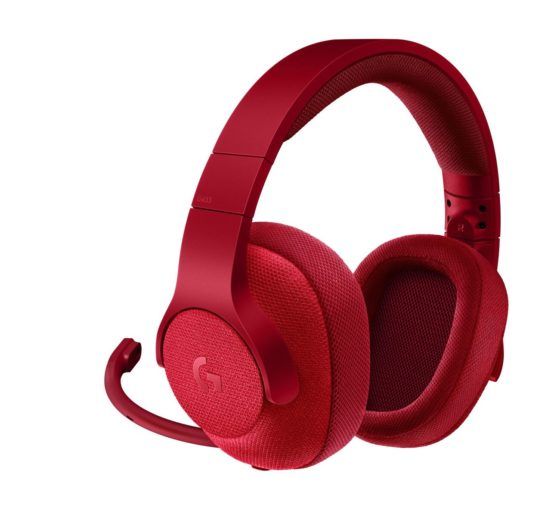 Design: 9/10
When it comes to the G433s, what you see is what you get. It's literally just a headset, cable, and microphone, but that's the beauty in it. You're not paying for any additional functions or features that might never get used. They don't create excess weight or points of failure. It's simple and effective. This also makes them great for wearing in public because they look like any other typical headset once you remove the mic.
While the minimalist design is a strong point for me, there are obviously people that want more out of their headset and they should probably look elsewhere. Additionally, most of the frame is made out of plastic, with the exception of the steel-reinforced headband. It does feel slightly sturdier than both the G633 and G430, but there are more heavy duty headsets out there.
Comfort: 10/10
I've used a wide variety of headsets over the years and Logitech's have never been particularly comfortable. Either the foam padding is too stiff (G430 line) or they're excessively heavy (G933 line), but the G433 is a completely different story; it's both light and comfortable.  Weighing in at 259 grams, the G433 is more than 100 grams lighter than the G933/G633 while providing similar comfort with the top pad and even more comfortable ear pads.
With two sets of ear pads, there's an excellent choice between breathable mesh and soft microfiber. Obviously, this also means that the pads can be removed and washed, which is a huge plus after late-night sweaty gaming sessions. As someone who only wears headsets when necessary, I found myself using the G433s for hours even when I didn't need to; they're that comfortable.
Sound Quality: 8.5/10
For a gaming headset, the G433 has top-notch sound quality. Of course, most audiophiles will find faults, but this is a headset designed for playing games first and then general listening second. The DTS 7.1 digital surround sound gets the job done and I personally prefer it to the Dolby tech used in most other Logitech G headsets. Just like other Logitech G headsets, the sound properties can be adjusted in the Logitech Gaming software.
In-game sounds are incredibly crisp and the surround sound is great for shooters, such as Overwatch or Counter-Strike, where it's necessary to track enemy positioning. For a detachable mic, the output is incredibly crisp, which is important when communicating with teammates or making Skype calls. There's also virtually no sound bleed through due to the PC cable's cross-talk-preventing 5-pole, dual-ground design, and it does a great job avoiding annoying ambient sounds, such as fans or noisy neighbors.
However, there are a couple issues with the overall sound quality. First off, the bass is fairly weak and quickly becomes distorted if turned up. For gaming, this is usually a non-issue but it can matter depending on your music preference. There's also a bit of an isolation problem with the mesh ear pads, but I found the microfiber ones to help this issue as well. Still, you probably won't hear much of what's going on around you when the speakers are at 50 percent volume or higher.
Value: 10/10
Despite the little issues here and there, the G433s are one of the best values in the industry. Priced at $99.99 there aren't many competitors on the market that deliver the same sound quality, comfort and solid design. While it does lack a lot of fancy features, the G433 makes up for it with the basics, and in the end that's what you're buying a headset for.
Overall: 9.5/10
The G433 might not have any bells or whistles, but it does deliver exceptional comfort and good sound quality at a very reasonable price point. The DTS 7.1 surround sound is great for gaming while the removable boom microphone is clear and has excellent noise filtering. Furthermore, the G433 doesn't limit itself to PC gaming and can be used with consoles and mobile devices.
When compared with other headsets in the sub $100 price range, it's really hard to beat the Logitech G433.
Pros:
+ Incredibly comfortable
+ Great price for the quality
+ Simple design makes it easy to use in public
Cons:
– Mostly plastic frame
– Bass distorted at higher levels
Related:
Console
,
G433
,
Logitech G
,
PC
,
Peripheral
,
Review
,
Tech
,
Technology