If someone asked me my thoughts on wireless gaming mice five years ago, I would have laughed at them. Wireless and gaming simply didn't go together. At least this was the case if you didn't want an objective disadvantage against your opponents (or the A.I. if you were into single-player games). The most serious gamers used wired everything from keyboards to Internet connections; no one wanted to risk a sudden ping spike that could be easily avoid.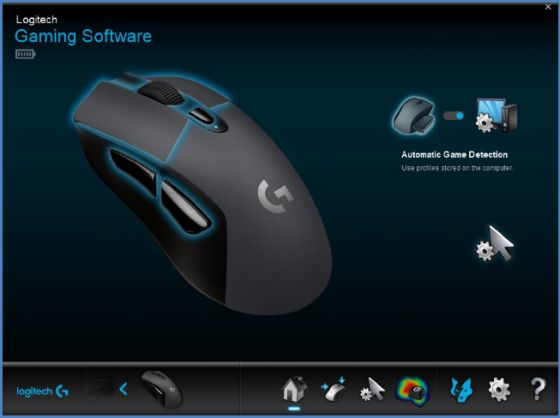 Now days, however, wireless capabilities have improved significantly in a variety of different areas. Most importantly, as technology has improved the response time for wireless products has decreased significantly. Logitech boasts that its Lightspeed technology has brought wireless delay down to 1ms. While I don't have the hardware to replicate that claim, I have witnessed multiple demonstrations that show wireless Logitech G mice are just as responsive as the competition's wired mice.
The second most important factor when it comes to wireless peripherals is power consumption and battery life. No one wants to be forced to change batteries during a Mythic World of Warcraft raid or ranked League of Legends match. Therefore, companies have been trying to find creative ways to minimize interruptions. This brings us to the Logitech G603 wireless gaming mouse.
True Wireless Performance
At first glance, you might think that you've seen G603 before. That's because this isn't the first Logitech G has used this design. The G603 is the fourth iteration of this particular model that Logitech G has used in recent years. Each of these models has handled power consumption and recharging in a slightly different way. The first to be released was the G403, which comes in two models: standard wired and wireless with cabled recharging. Then Logitech G got really creative with the G703 that could be indefinitely charged with the Powerplay mat, but it also comes at a high price point and has a few limitations. Now they've gone back to the basics using AA batteries in the G603.
The Logitech G603, along with the G613 keyboard, are part of the new Lightspeed branding that offers gaming quality, wireless peripherals without all the flashy extras. Unlike similar models, the G603 doesn't have lighting options. This makes perfect sense if you're trying to conserve battery life, and for the most part you should be looking at your screen and not the mouse. There's also a 'high' and 'low' option with the lower setting increasing battery life while decreasing response time to around 8ms. The expected life of two AA batteries is approximately 500 hours in high mode and using the low setting can extend it for up to 18 months. After using the G603 for more than a month of heavy gaming, my charge is still showing 5/5 bars with the default batteries and should last another 4-5 months if things remain constant.
As previously mentioned, the Lightspeed wireless technology is incredibly responsive and it's physically impossible to tell the difference between the G603 and any wired mouse when it comes to input delay. Subjectively, I tested it in all kinds of competitive online games ranging from shooters to MOBAs and couldn't feel a difference in responsiveness when compared to my wired mice. On the Human Benchmark, I actually had a faster score with the G603. This could have been due to other elements, such as mouse shape, but the difference between wired and wireless was obviously not having a numerical effect.
The HERO we Need
This high performance and low power consumption is mostly due to the new High Efficiency Rating Optical (HERO) sensor that was developed to be accurate and efficient. Previous Logitech sensors required users to perform 'surfacing tuning' each time they used a different mouse pad, but the HERO sensor was created to be at least 98% accurate on all surfaces. Additionally, there is no smoothing or pixel rounding between 200 and 12,000 DPI. Basically, the new sensor will perform at least as well as previous Logitech sensors without having to tweak the settings every time you change surfaces.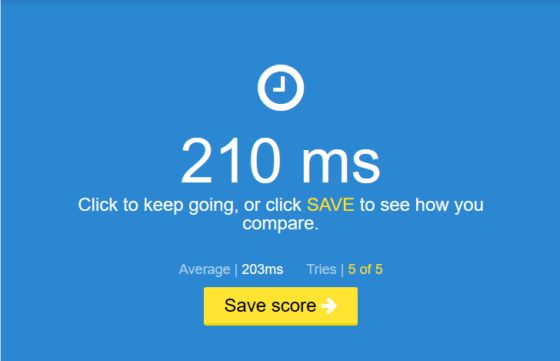 Finally, the G603 comes with all the standard features that one would expect with a performance gaming mouse including custom profiles, scroll wheel, onboard memory, programmable buttons, DPI switching, Logitech Gaming Software compatibility and even a Bluetooth mode. Furthermore, if you want to decrease the weight it can actually run on a single battery in high-performance mode. Obviously, a single battery will only have half of the normal lifespan.
I personally find the G603 to be quite comfortable, especially because I use a palm grip, but then it does feel exactly like the G403 and G703. There is, however, one flaw in the physical design that I find slightly annoying. In order to insert the batteries, the entire top casing comes off of the G603, which in itself is fine. While generally fitting quite well, there aren't any physical clips to hold the case in place and it can wiggle slightly during intense gaming sessions. It doesn't move enough to really affect gameplay but it can be distracting. Attaching the case more securely, or slightly changing the shape/design, could alleviate this problem.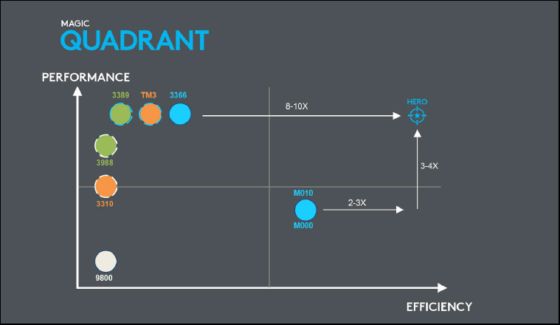 Overall 9/10
The Logitech G603 has finally hit that sweet spot of power and efficiency that wireless peripherals have desperately been needing. It's nice to cut another cord without having to worry about latency or constantly having to change batteries. If you already have a G403 or G703 then you might not need to upgrade, but if you've been on the fence regarding wireless mice then now is the time to switch over.  The Logitech G603 retails for $69.99 on the official website, which makes it one of the least expensive wireless options available.
Pros:
+Excellent performance
+Long battery life
+Reasonable price point
Cons:
– Top case can shift slightly during gaming
– No lighting options
Related:
Hardware
,
Logitech G
,
Logitech G603
,
Peripheral
,
Review