Welcome to the Marvel Heroes Preview. Recently I was invited out to London to meet up with Gazillion Entertainment for the day, this was an interesting trip for two reasons. Firstly, it would be the second time I would get to meet the creator of Diablo 1 & 2 – David Brevik – and secondly it would be a new chance to check out the upcoming free to play superhero action MMORPG, Marvel Heroes.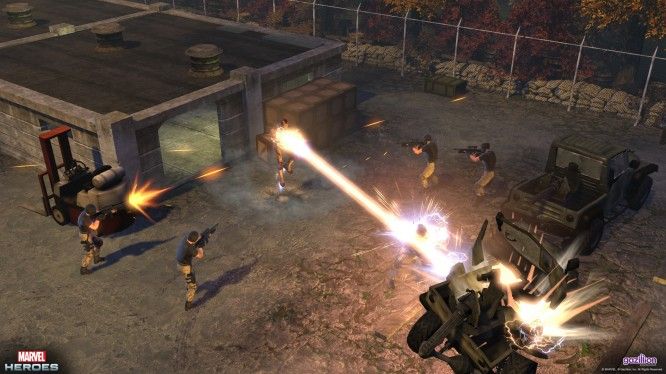 This isn't the first time we've covered Marvel heroes, we did a hands-on preview at Gamescom 2012, Cody spoke with David Brevik about developing Marvel Heroes, and we did a Closed Beta Roundtable recently. But this day would be specifically to get a glimpse at upcoming content, rather than the content we have been experiencing in the beta so far.
Sitting down at a long table, David began by explaining what makes Marvel Heroes so special to them and how they have taken the license down a new path while also learning from the years of experience the team brings to the table. From powering the game on the popular Unreal Engine to achieve high fidelity with the Marvel Universe, to a free-to-play model.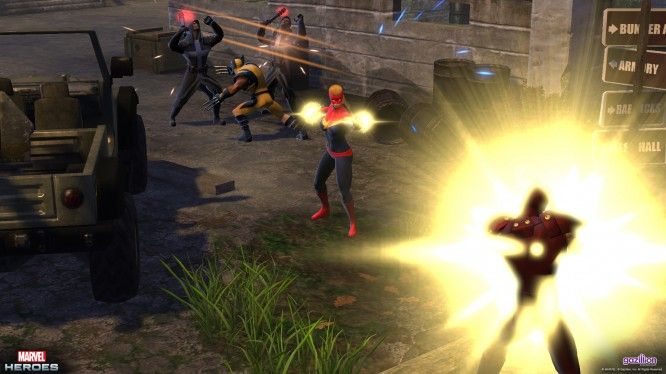 Gazillion Entertainment wants to make Marvel Heroes as accessible to non-paying players as possible, following a League of Legends style cash shop that won't foster a pay-to-win environment. There's plenty available for free, and one thing that the developers seemed enthusiastic about was the randomized levels that will keep players constantly on their toes.
Running missions with friends will never be the same, with each level players visit being randomly generated using different tiles as part of themed sets for that area. It's a move that has kept each next step in the game a surprise and increased the re-playability value.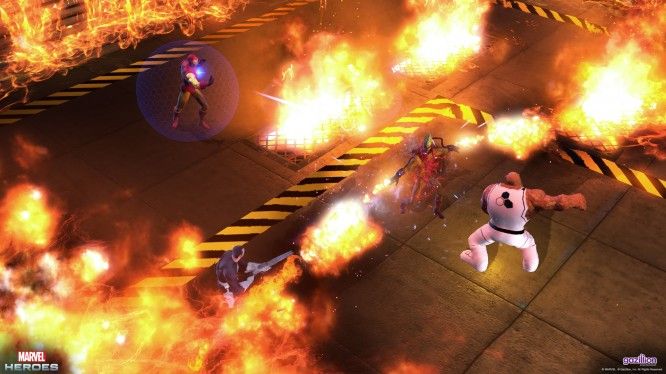 These randomized areas will also be accompanied by randomized areas known as Public Combat Zones – where players, both friends and strangers can take on various objectives head on as a group. While you may be rubbing shoulders with strangers, you don't have to worry about stealing as all loot is personalized, making sure everyone is properly rewarded.
For those looking for a more controlled environment, there are of course private instances for groups to tackle without others interfering or getting in the way. Something which has been complemented by the new social features which have begun to be introduced by the developers, along with an extremely nice looking overhaul to the UI compared to last time.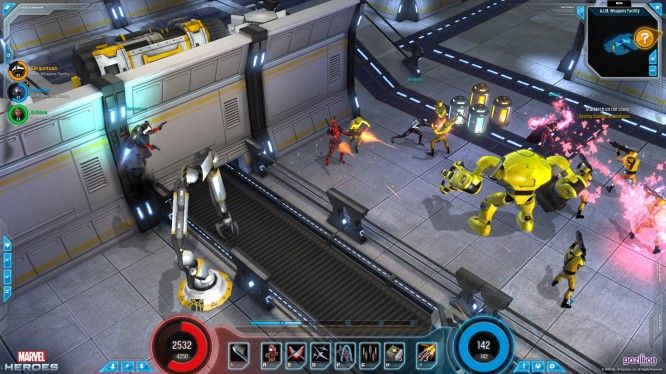 Amongst the UI, crafting also received an overhaul as the developers redesigned how it works – David explaining it as essentially a Horadric Cube v2.0 at its core. Players can also level up vendors in order to gain access to higher level items by donating unwanted goods to that vendor. All welcome changes to Marvel Heroes as far as I am concerned.
After a chat with David and some of the team members from Gazillion, I got the chance to sit down and experience the new chapter being added to the game – a jungle area featuring dinosaurs (epic, I know). Sitting down as a group, we had the opportunity to try out the new chapter using the 4 new heroes – Spiderman, Colossus, Thor, and Cyclops.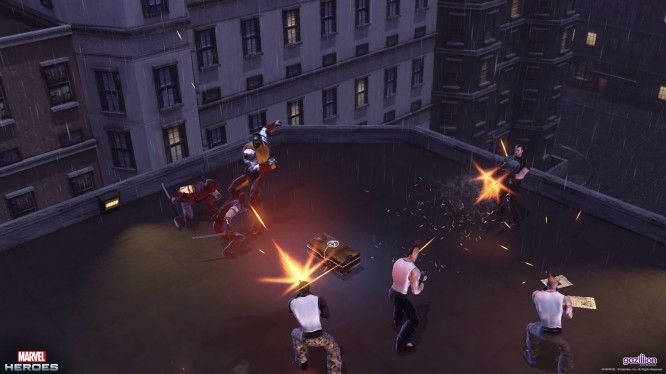 From that point, Marvel Heroes shone where it shines best – as a group based, intense action combat experience best enjoyed while surrounded by other gamers. From lighting up whole groups of enemies with Cyclops' reflective laser which would bounce rapidly from enemy to enemy, to ensuring we broke every destructible object in an office skyscraper – as you do.
The jungle area in the new chapter showcased the best of what the artists and developers have come to learn while creating Marvel Heroes. A lush and extremely detailed environment completely took me back, looking much better than any other zone I had seen before – fans are absolutely going to love it. For more Marvel Heroes visit the game page.
Related:
Action
,
Gazillion Entertainment
,
Marvel
,
Preview